Disk of 2017 > &more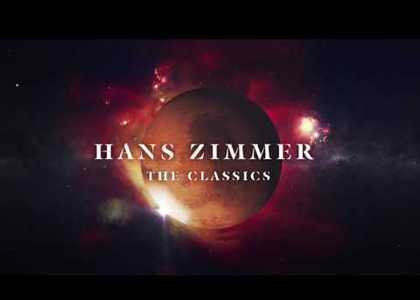 Hans Zimmer- The Classics- an album broadcasted in premiere at CD Review on the 18th of January
Wednesday, 18 January 2017 , ora 11.24

Hans Zimmer, a composer worth billions of dollars
Hans Zimmer is the one who wrote the music for more than 120 movies which altogether cashed over 24 billions of dollars worldwide. He was honoured with an Oscar Award, two Golden Globes, three Grammies and a Tony Award. In 2003, ASCAP offered him the prestigious award Henry Mancini for his entire career. He has a star on the Hollywood Walk of Fame since December 2010. The album with the Lion King soundtrack sold in over 15 millions of copies since its release from the beginning of the '90s.
Among his latest hits we mention the Man of Steel series of the director Zack Snyder, The Lone Ranger, the Bible miniseries broadcasted by History Channel, but also the movies Inception of the director Christopher Nolan, The Dark Knight and The Dark Knight Rises, the movie of Guy Ritchie Sherlock Holmes: A Game of Shadows, Rush by Ron Howard or Twelve Years A Slave by Steve McQueen. His latest nomination at the Oscar's, the tenth in Hans Zimmer's career was for the movie Interstellar.
Hans Zimmer - The Classics
This album is obviously an homage brought to one of the most valuable and prolific composers of film music. The album released on the 13th of January 2017 thrills thanks to the valuable musicians who interpret Hans Zimmer's music, either solo, or accompanied by the Czech Harmonium's Orchestra. It is my pleasure to mention the pianists Lang Lang and Kathia Buniatshvilli, the quartet The Piano Guys, 2Cellos, the trumpeter Till Bronner, the cellist Tina Guo, the saxophonist Amy Dickson, the organist Roger Seyer, the singer Leona Lewis and violinists Lindsey Stirling and Maxim Vengherov. These are many valuable musicians who we can find on this album's poster in order to perform Hans Zimmer's music.
It's an album which will definitely thrill the music lovers and those who appreciate the movie music. I think that all those who will listen to this album will have the surprise of finding music full of emotionat consistency which the aforementioned will add to it from their artistic personality.
Therefore, I invite you to listen to Hans Zimmer- The Classics in premiere at CD Review on the 18th of January.
Gabriel Marica
Translated by Matei Denisa
MTTLC, University of Bucharest, 2nd year