Disk of 2017 > Jazz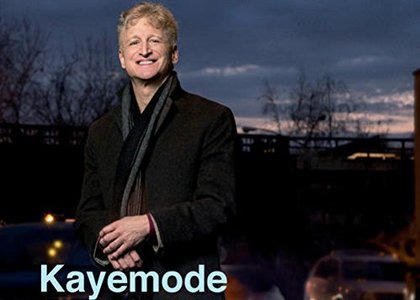 David Kikoski: 'Kayemode' - Jazzy Hour, October 5th
Monday, 18 December 2017 , ora 12.02

We start a new season with spectacular moments, new trends and the most prominent artists of the genre, captured by the moment. Novelty is well anchored in tradition, while jazz nowadays means more than swing or blues. All this in a friendly and accessible environment.
Ever since his first appearance on Randy Brecker's 1987 album, "The Idiom", pianist David Kikoski showed his unlimited ability to improvise swing and his sensitivity as a ballad performer. As a composer, he has complex harmony and always has his surprises with him, so all repertoires of album and concert bring us classic and modern jazz in the most aesthetic connection. His trio colleagues are the fabulous instrumentalists Joe Martin at the double bass and Justin Faulkner at the drums, and the atmosphere reproduces that ideal setting where a masterpiece or a super-group is born out of the friendship of musicians who meet, listen to music together, have ideas, then they complete this relationship in the studio. Besides his own pieces, we recognize themes written by Pat Metheny, Charlie Parker or Chick Corea, treated with the same attention to nuances and refined personal choices.
If we think that all these artists are, by virtue of what they do, victims in relation to the industrialized musical world, the result of their work is incredible. Beyond the musical side, this genre of artists can always be an impetus for those who are not yet convinced that what you leave behind is the fruit of your passion, and not of your competitive ambitions. "Kayemode" is a superb jazz album, with a lot of swing and piano devoid of any rigidity.
Berti Barbera
Translated by Ivan Alexandra-Maria,
2nd year MTTLC, University of Bucharest