Disk of 2017 > Jazz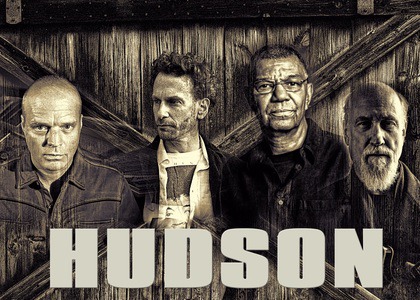 DeJohnette, Grenadier, Medeski and Scofield : 'Hudson' – Jazzy Hour, 12th of October
Monday, 18 December 2017 , ora 12.11

Premiere of the "Hudson" album on the 9th of June 2017
Hudson is the name of a super-group with continuous activity but with a structure that has slightly changed throughout the decades. For example, Tony Williams is one of the first drummers of this group, while John Medeski is the new member that maintains the status of this quartet that, regardless of its structure, would make any introduction unnecessary.
What kind of jazz can we expect when Jack DeJohnette, John Scofield, John Medeski and Larry Grnadier get together in the studio? In 2017, whatever these remarkable gentlemen play becomes memorable, their personality has so much influence that they redefine any musical theme with some extra class. The repertoire also stands out on this album, it mostly comprises post-Woodstock works, along with a few other original themes. The truth is that the group has played with this structure for the first time in 2014, at Woodstock Jazz, and the feeling they had on stage encouraged them to start this project, having an excellent album to show for all their hard work. Besides, Hudson river is only a few miles away.
It is highly pleasant to listen to familiar songs, that have been brilliantly built up and paraphrased by Scofield's guitar, by Medeski's Hammond or by DeJohnette's groove. Fiddling with these known tunes can be quite risky if one is lacking both experience and class. As a group, the quartet has been playing since forever, effortlessly, of course, letting themselves be guided by the music flow. This type of immediately accessible album can draw to the spirit of jazz and improvisation a large number of listeners, who don't necessarily fit a certain category, but who are drawn to good quality music.
Berti Barbera
Translated by Ruxandra Vorotneac,
MTTLC 2nd Year University of Bucharest