Disk of 2017 > Jazz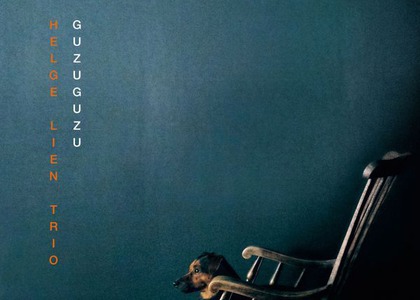 Helge Trio: "Guzuguzu" – Jazzy Hour, the 2nd of November 2017
Monday, 18 December 2017 , ora 12.41

If music is a language, then in the same way, words can be used to imitate sounds. All of us use onomatopoeia, but few musicians have thought to use this fascinating phenomenon as a starting point for an album, the ninth album of the Norwegian pianist Helge Lien.
"Guzuguzu" may sound strange or funny as an album title, but once we find that it's a Japanese word and that it means "slow movement", and then listen to the full work, we find that each song is built around one Japanese onomatopoeia, the spectrum of associations gets wider. How does a smile sound in Japanese? "Nikoniko". How does the rain sound? "Shitoshito". As he wrote these songs, Helge Lien discovered hidden connections between these words, from a musical point of view, which led to a renewed vocabulary of sound on the most surprising and daunting production of this trio to date.
Prepared over the course of almost an entire year, the album was recorded in one single take, and that's why it has the atmosphere of a "live" experience, and, with one exception, all the songs develop on the same melodic theme, oscillating all the time between improvisation and composition, combining the spirit of jazz with the symphonic evolution. The sublime state behind the words persists even after the audition. "Guzuguzu" as an album is surely "garagari" (complete).
Berti Barbera
Translated by Adriana-Cătălina Grigore,
MTTLC 2nd year, University of Bucharest