Disk of 2017 > Jazz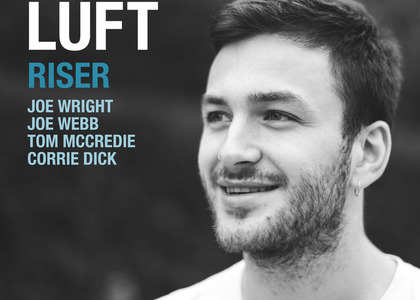 Rob Luft: The Album "Riser" - Jazzy Hour, 26 October 2017
Monday, 18 December 2017 , ora 13.31

We assist at the fabulous debut of Londoner guitar player Rob Luft, an ex-member of National Youth Orchestra, at his first experience as a leader group, author and soloist, an accomplished experience which amazed the whole European musical movement, a movement that is also full of young and diligent instrumentalists.
It's getting harder and harder to express something with the same notes, the same instruments, in a way that puts you at the risk of stereotypy. The individual voice, the style and the attitude still make a clear distinction.
Rob Luft has got his specific subtle style and the skill to avoid the jazz and blues' clichés that are so much spread lately. The compositions are ingenious, with a lot of arpeggios, and somehow replace the classic American style embracing new sounds and peculiar excerpts. Africa is distinguished from groove although it doesn't pass through the filter of blues and the tenor saxophone comes as an optimal tone complement.
Luft's debut presents a lot of influences and the musical refined consistency not only gives us a complete satisfaction, but also stirs the curiosity for what it is about to come after such a beginning. "Riser" stands out through its originality, its solid composition and a very naturally performed quartet.
Berti Barbera
Translated by Costache Alexandra Iuliana,
MTTLC 1st year University of Bucharest