Disk of 2017 > Jazz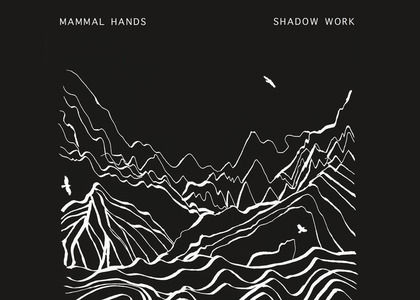 Mammal Hands: The album 'Shadow work' - Jazzy hour, 25th of January, 2018
Monday, 29 January 2018 , ora 11.11

Europe keeps up with the expansion of the idiom started from jazz, forming its own aesthetic, its own elevated level of technique and expression. Above all, the trio formulas are shining, with their variants of flexible unity. Several names like Phronesis, GoGo Penguin, Dan Tepfer or Tingval Trio place a new meaningful layer, quality substantial in his structure and already created by Esbjorn Svensson and his Scandinavians colleagues.

A new gripping proposal with audible mark and conceptual depth comes from the English from Mammal Hands, already present in the performance from Romania, who launched in October 2017 their third album called "Shadow Work". Ethereal and majestic, so melodically inspired and perfectly calibrated in trio, the album indicates a raising to a superior level in every way, especially about the relation piano, rhythm and saxophone, which sounds like one single body, tender, vibrant and multiple, with an extra when it comes to identity.

Mammal Hands are more exquisite, more mature, with and elastic and unitary sound, to the same extent. The jazz, Indian and European Classic music are tied by a creative spirit which leads to something inimitable. The energy from their performances and their long sessions of composition can be found in a large and emotional spectrum, the main mobile element from the sound of Mammal Hands. A sound continued by "Animalia" and "Floa", but more spacious and more defined.

Jazzy Hour, 25th of January, 2018, 19:30 o'clock
Berti Barbera
Translated by Ene Bianca,
MTTLC, 1st year, University of Bucharest