Disk of 2017 > Jazz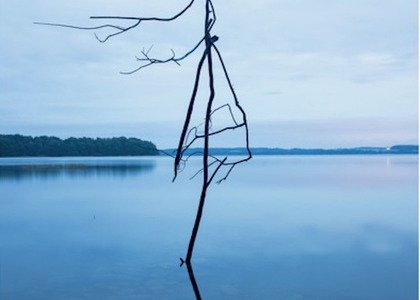 Yotam Silberstein: the album 'Future Memories' - Jazzy hour, 4th of April 2019
Monday, 22 April 2019 , ora 11.50

Album released on the 1st of March 2019
The best sign that can come from an artist already known for his own unique style is his willingness to get out of his comfort zone. Only through trying out new things, diving deeper into his craft and working hard, can an artist really grow and expand his own artistic range.
For New York based guitarist Yotam Silberstein, the album 'Future Memories' pursues this direction. At this moment in his career he is free to write and play whatever he likes, adding to his music consistency and balance, and at the same time managing to get his band mates to follow him naturally.
Same as the previous albums, Silberstein combines musical cultures in a structure based on the tradition of jazz, more mature, with very balanced orchestration. The title's oxymoron is reflected in his entire repertoire by complementing the melancholy of the past with brave innovation that brings in the new, the future. Silberstein's playing is also testimony that the art form of jazz guitar, brought into vivid existence by guitar masters such as Kenny Burrell, Wes Montgomery, Grant Green and many others, is just as alive and evolving in his hands. The guitar is the ideal instrument for travelling; it can preserve the impressions that make an inspired album.
'Future Memories' is the most refined album of Yotam Silberstein's career to date, proving that he is an artist that takes and makes the space to grow by harmonizing a myriad of voices in his own creation.
Berti Barbera
Translated by Mădălina Filipov,
MTTLC 2nd year. University of Bucharest