Disk of 2017 > Jazz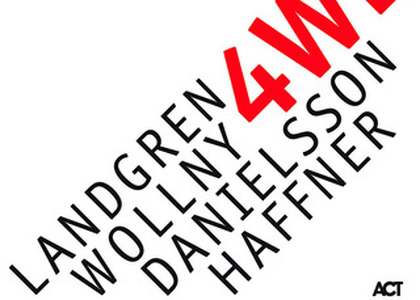 Landgren, Wollny, Danielsson, Haffner: The '4 Wheel Drive' Album - Jazzy Hour, May 16th 2019
Monday, 27 May 2019 , ora 9.05

Album launched on March 8th 2019
In the world of motor cars, the "4x4" notion is an extra addition due to the equal power distribution on all four wheels, which gives the vehicle more mobility and safety. When it comes to music, aside from the smoothest measure, the balanced quartet, comprised of musicians that cannot fail regardless of the formula, with equally distributed roles, is one of the most powerful means of expression of all times. The more we're attracted to an album, the clearer the contribution of valuable musicians gets.
The title "4 Wheel Drive" precisely defines the perfect combination of four flawless musicians, with profound mutual respect, who came across one another many times before, but this is the first time they record something together. The direction is clear, and the band starts off with four outstanding soloists, four equally distributed forces. In every one of their solo pieces, Landgren, Wollny, Danielsson and Haffner have each added a creative force of contemporary music, performing songs written by Paul McCartney, Billy Joel, Phil Collins and Sting, each closely linked to their instruments, titles that this project was based on.
With the melodic power of the songs they covered and the gathered span of four of Europe's best musicians, "4 Wheel Drive" has the charm of a successful collaboration between musicians who love working together and the class of an all-stars album.
Berti Barbera
Translated by Mălișcă Andrei Virgil,
2nd year, MTTLC, University of Bucharest