Disk of 2017 > Jazz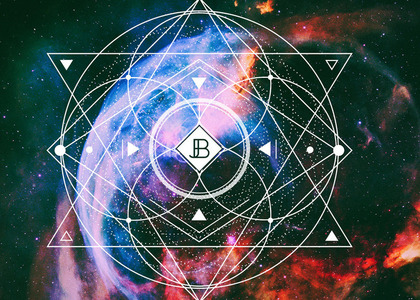 Johnny Bica The real vibrations- Jazzy Hour, 6 December 2018
Monday, 4 February 2019 , ora 11.09

Modern jazz has become an international language; there is no point in delimiting it geographically, but only by value. Therefore, there is only jazz performed by musicians from all over the globe, certainly not any kind of jazz attributed to any one country. In this sense, the artist's origin has become a mere additional piece of information, there is no more talk of music or musicians from "abroad". Once you get to the same level of those who inspired you, you are in, you are like them. This is why we no longer speak of Romanian jazz, but rather of excellent musicians who just happened to be born in Romania, who can express themselves through this complex language, in constant expansion, always reinventing themselves, as a point of reference and a level of expression. I consider this the best way to describe the success of a Romanian musician's project. Before considering a musician's glory or the depth of his pockets, we enjoy listening to something that comes from a good place, with real connections to the great world of music.
Pianist Johnny Bica has managed to produce an album that, aside from having consistent sound, indirectly provides us with the joy of feeling connected to the phenomenon of modern jazz. Aside from the precision typical of a studio production, we discover rich themes approached with maturity, joyful improvisation, smoothly drawn rhythmic punctuation, accompaniment subtleties, skilfully developed harmony and a true pleasure of working as a team. You can feel the attention to accuracy, but also the fluency that only cooperative musicians who are really committed to the interplay have. "The Real Vibrations" flows like a mountain spring, with undulations and waves, dynamic and coherent, always crystal clear, without overflowing, a real delight for keen ears.
Johnny Bica's quartet consists of bassist Michael Acker, guitarist Andy Ava and drummer Andrei Paraschiv, who are joined by guest instrumentalists: Sebastian Burneci on the trumpet, Giani Gagliardi on the saxophone, Alexander Benavides on percussion and Dan Alexandru playing the drums. They don't sound from "abroad", but precisely the way a band should sound, from within, well rounded in their genre of choice. The album is a chance to join the band in a musical journey that can be enjoyed by anyone, anywhere, because they express themselves in a way that is universally clear and engaging for audiences all around the world.
Berti Barbara
Translated by Badea Stefan,
MTTLC, an 2, University of Bucharest