Disk of 2017 > Jazz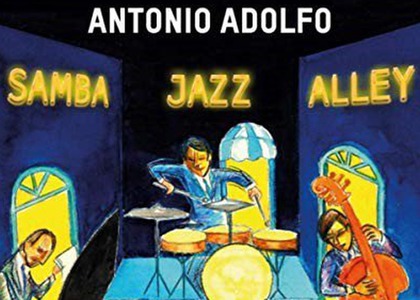 Antonio Adolfo - 'Samba Jazz Alley' album- Jazzy hour, 15th of October 2019
Monday, 21 October 2019 , ora 10.01

Brazil was familiar with jazz even before bossa-nova, through the musicians who formed and maintained their own community, through the American vein, more or less influenced by the local flavor, but with their own approach, intuitive and warm, distinguished in rigor that was gender specific. Brazilian jazz musicians form a separate category, and pianist and composer Antonio Adolfo is a relevant example, with a discography of over 30 albums and a repertoire comparable to an entire history of American, North and South music alike.
With this album, Antonio Adolfo, a prominent exponent of the beginning period of the bossa-nova phenomenon, returns to the musical roots of his hometown, Rio de Janeiro, as a genuine "carioca". The story says that in 1958-1965, a small street in the area of Copacabana took the name of Beco das Garrafas, the street of bottles, due to the neighbors of the taller buildings that threw bottles in protest against the roar of the inhabitants on the ground floor, where young musicians unleashed samba, bossa nova and jazz of those days. An ideal place for artists to meet, where teenager Antonio Adolfo has fostered his enthusiasm for what is meant by samba-jazz, the kind that a whole career will develop.
"Samba Jazz Alley" is now his street and his former music school, which now appears on a superb album that unites the Americas with powerful and tastefully combined music.
Berti Barbera
Translated by Gabriela Florea, Universitatea București,
Facultatea de Limbi și Literaturi Străine, MTTLC, an 2