Disk of 2017 > Jazz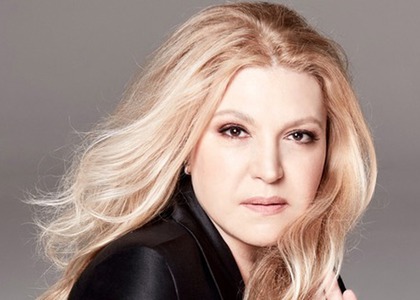 Eliane Elias – 'Love stories' album - - Jazzy hour, the 15th of October 2019
Monday, 21 October 2019 , ora 10.56

Who remembers the way in which Eliane Elias convinced the music world, which is dominated by proud men, that a blonde from Brazil can simply destroy prejudices, and can imagine that a career marked by so many qualities cannot be anything but respectable. This way, each album by Eliane Elias is made with a warm, sensual voice, and a sophisticated piano, with elegance and surprises that include improvised acts. Naturally, there were prizes and dozens of world-class musicians singing along with her.
We find the very same clear choice of words, the very same powerful imprint on an album with a romantic flair, that is clearly titled, in order to eliminate any kind of doubt, "Love Stories". Classy, commercial, but personalized, without the fear of playing well-known songs, to which you can hardly add anything attractive. Love is not only mentioned in the title but evenly and sincerely spread throughout the album, underlined by an orchestra with strings and the feeling of bossa nova. A direct approach through a very well-chosen repertoire and an artistic level that shows the presence of the artist along with the great Brazilians, such as ACJobim, Joao Gilberto, Eumir Deodato, or Egberto Gismonti, who took over the tradition and continued to make it into something amazing.
Her music amplifies the senses and enhances the imagination, which is why "Love Stories" sounds extraordinary and accessible, inducing a state similar to that of a trip from which you do not want to return.
Berti Barbera
Translated by Mangalagiu Mădălina, Universitatea din București,
Facultatea de Limbi și Literaturi Străine, MTTLC Anul 1