Disk of 2017 > Jazz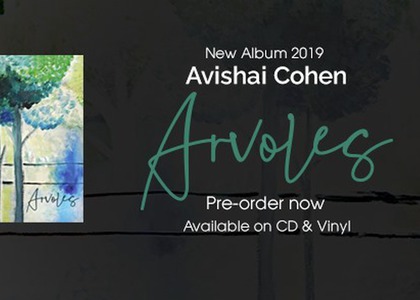 Avishai Cohen: 'Arveoles' – 2019 – Jazzy Hour, 8th October 2019
Monday, 21 October 2019 , ora 11.11

In the late 90s, bass player Avishai Cohen lived and performed in New York, having moved there from Israel some years prior. His life was forever changed when he got a phone call from Chick Corea, who made him an offer, to join his band at the time, called Origins. This association resulted in a few albums, as well as Avishai Cohen's first solo production, "Adama", released in 1998. In the meantime, the group produced ten other excellent albums, in different line-ups, mirroring Corea'smentorial tendency towards creative growth. The best line-up, in my opinion, is the trio, which they brought to Romania, through their specific fluency as well as the quality of the musicians selected.
It is now 2019 and alongside Avishai Cohen stands ElchinShirinov, a self-learned piano player from Azerbaijan, as well as drum player Noam David, of Jerusalem. Listening to "Arveoles", their latest album (the title is the Ladino word for "trees"), we realize just how meaningful the two newcomers' contribution to the trio is. The compositions' style here is specific to Cohen, who has accustomed us to melodies of Oriental influence. Themes flow along polyrhythmic formulas and a clear bass sound, while improvisation and the course of the sound are marked by a new wind which fills the open space with tasteful precision.
We again listen to Avishai Cohen in the most coherent sonorous environment, as he delivers beauty and diversity, without ever giving the impression that he's trying to do several things at once.
Berti Barbera
Translated by Victor Macry, Universitatea din București,
Facultatea de Limbi și Literaturi Străine, MTTLC I