Disk of 2017 > Jazz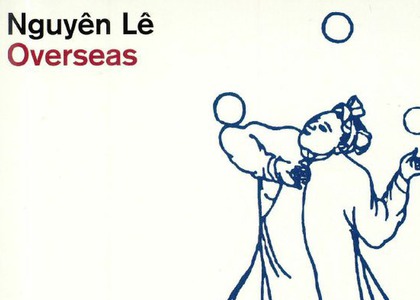 Album Overseas by Nguyen Le, at Jazzy Hour, the 19th of November, 2019
Thursday, 21 November 2019 , ora 10.57

Album released on the 1st of November, 2019.
The beginning of 2019 brought us a new album by the brilliant guitarist Nguyen Le. The new repertoire unified under the name Streams, on the same delicate note of successful cultural meetings. Another set of songs appeared the same year, songs, in which Jazz meets Vietnamese music, and contemporary musical elements, this time, as a part of spectacle entitled Cirque-Nouveau. Fortunately, without any connection to the classical notion of circ.
Overseas comes from an interdisciplinary project, which combines dance, acrobatics, and music, reflecting the state of the eastern civilization, profoundly influenced by the West. In Vietnam, tradition-related manifestations are confused by the rapid modernization, especially in the big cities. Nguyen Le had transposed this view upon the change and flow in his own unique, and of a complex beauty language.
If we put aside the visual part, Overseas sounds like a typical Nguyen Le album, which had never reduced itself to the incredible virtuosity, but exhibited, in a generous way, all the qualities taken from the guest musicians. The constant components of the formulae: drums, bass, and vibraphone are combined to a group of Vietnamese artists: a flutist, a percussionist, a trumpeter, and also a beat-boxer. Thus, they remind us of the format, which reflects the hurried and confusing present, which is clearly and esthetically transposed in a truly unique music, touching the theme of migration, but also a definition of a great artwork: a personal and modern character, but universal and atemporal at the same time.
Berti Barbera
Translated by Cotar Alexandr, Universitatea București,
Facultatea de Limbi și Literaturi Străine, MTTLC, anul I