Disk of 2017 > Jazz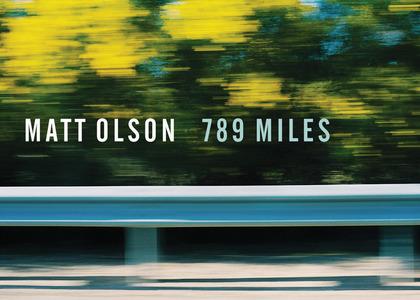 Matt Olson: '789 Miles' Album - Jazzy Hour, December10, 2019
Friday, 13 December 2019 , ora 13.15

Album released on June 21, 2019
As I was trying coming closer to the saxophone trio formula - often challenged by the saxoplayer's ego, which can lead to selfish abuse, going against the idea of creating a flow, a connection - I discovered one of the most suitable formulas which gave me good signals of balance and musical purpose.
This is how I got to Matt Olson, one of the most respectable new names who left a trace in 2019. He is an excellent saxoplayer, not obsessed with the idea of making impression at any cost, but rather willing to look you in the eyes, to shake your hand and then to cheerfully invite you to a musical walk.
Olson, along with Hammond , the organist Mike Kocour and the drummer Dom Moio are young musicians with a mature vision and in-depth artistry , who prefer the fluency of a repertoire exhibitingmoderation and enthusiasm rather than a ring dominated by muscles and technique .
The best musical creations come from honest, real experiences, not from the pressure of a contest. The program is varied, the themes as attractive as the solos, and the saxophone is constantly backed up by instruments in perfect balance, each voice becoming essential. Regardless of the mood , each track is lively and clearly exposed, giving the impression that the album is renewed during the audition.
"789 Miles" is one of those very good jazz albums you haven't heard before, but which gives you pretty much everything you want, without claiming an ecstatic-idolizing reaction. Matt Olson offers us very good music, full of soul and spirit, in a more intimate setting, where we may better understand each other.
Berti Barbera
Translated by Elena-Carmen Bobocescu, Universitatea din Bucuresti,
Facultatea de Limbi si Literaturi Straine MTTLC an I