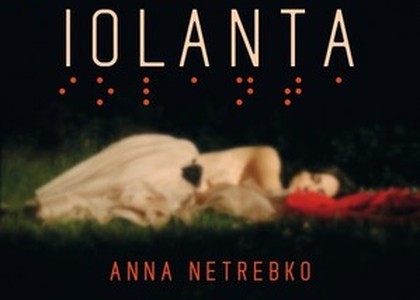 Anna Netrebko in 'Iolanta' by Tchaikovsky - the Opera in Famous Performances on 4thJanuary, 2015
Sunday, 4 January 2015 , ora 9.42

If you would like to vote for this cd please vote HERE
A play by a Danish author had fascinated the Russian romantic Pyotr Ilyich Tchaikovsky for years on end. What was the result? Iolanta - an opera in one act, structured in four scenes which are pointedly defined.
Redefining a heroine through the tone colour of her image
Anna Netrebko is the eponymous heroine of this short, but impressive opera through the beauty of the melodic lines. The story of the blind princess, who is not aware of her statute, with her remarkable sensibility is emphasized through the vocal metamorphosys of this great soprano of the current decades: her expressiveness takes shape not only in the ever intese dramatic experience, but also in the change of the tone colour: sober, almost cold in the first scene of the opera - in which there are oly two female characters (excellent in the vocal ensembles) the Anna Netrebko's Iolanta... comes to life, starts to quiver in the third scene (in the second one the male characters of the opera are presented, she receives energy and light to her voice, sparkle and vivaciousness. This modelling offers a special track to the heroine and adds yet another attribute to the drammatic ascension of the work.
The new album
A polished soloist cast under the baton of Valery Gergiev, in performances presented on different stages, is recorded on this album in harmony with the sonority of the Choir and the Orchestra of the Slovenian Philharmonic, conducted by Emmanuel Villaume.
Anca Ioana Andriescu
Translated by Manuela Cristina Chira and Elena Daniela Radu
MTTLC, the University of Bucharest