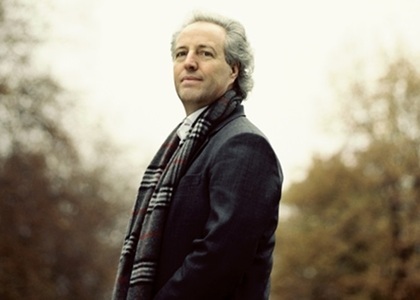 Anton Bruckner on 'Music Box' - 18th April
Monday, 18 May 2015 , ora 11.29

If you would like to vote for this cd please vote HERE

An album issued across the Atlantic, on 10th February, 2015, proposed to us by the Reference Recordings label on the cover of which one can read: The Pittsburgh Symphony Orchestra conducted by Manfred Honeck, Symphony No. 4 in E-flat major ("Romantic") by Anton Bruckner.
Actually we will be listening to a great audio CD issued by a label that takes pride in its extraordinarily good results in recording the sound. And that is due to the fact that the Reference Recordings label has received several Grammy Awards for their technical excellence, the latest dating from 2010.
From a musical point of view, my attention was unquestionably drawn to an album of the Pittsburgh Symphony Orchestra , which, under the wand of the Austrian conductor Manfred Honeck (musical director starting from 2008), became one of the most successful orchestras across the Atlantic.
I listened twice to the Pittsburgh Symphony Orchestra live: the first time in Dresden in 2010, when the orchestra was on its first European tour along with Manfred Haneck, and then in 2013, at the 'George Enescu' International Festival.
And each time I appreciated the heights of the musical quality, the technical mastery and the professionalism of this orchestra which has a history of almost 120 years; and Manfred Honeck added suppleness and European vision to the symphonic repertoire, the result turning into concerts and albums unanimously appreciated by the audience and the critics.
The recording that I am suggesting to you was made during some live concerts in December 2013. We will be listening to one of the most beloved and accessible symphonies by Anton Bruckner - The Fourth Symphony, called by Bruckner himself, the Romantic Symphony. "I think that this symphony tells a fantastic story" - writes Manfred Honeck on the CD's booklet. "In my opinion, he continues, this is a symphonic poem wearing the coat of a symphony."
The album is included in the Vote the Best c Cassical Album of 2015 campaign and can be listened to on Radio Romania Music on Monday, 18th May, starting at 19:00; the repeats are scheduledon Sunday, 24th May, at 13:05.
Cristina Comandașu
Translated by Anca Romete and Elena Daniela Radu
MTTLC, the University of Bucharest