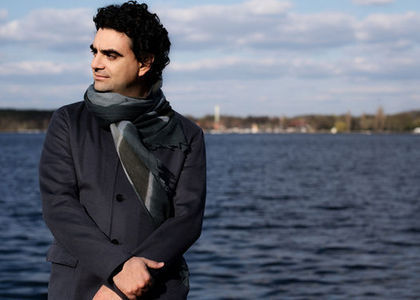 Rolando Villazon – the Treasures of Bel Canto album CD Review, 7th of March
Monday, 7 March 2016 , ora 11.48

If you would like to vote for this cd please vote HERE
As I was hearing in my ears, they asked to be interpreted with the orchestra – Rolando Villazon
I will bring into focus an album of Treasures of Bel Canto. It is about the CD released by the French tenor of Mexican origins Rolando Villazon in October 2015. Actually, the CD is made of Italian lounge arias of 18th century signed by Bellini, Donizetti, Rossini and Verdi. Most of the works were written for voice and piano, but Villazon wanted them to have orchestral accompaniment, saying: As I was hearing in my ears, they asked to be interpreted with the orchestra. The orchestration was made by Robert Sadin and Daniel Barnidge. The two conductors tried to make an imaginative orchestral accompaniment to preserve the discretion with which the piano was accompanying the voice in the most intimate musical lounge of old times, with good taste and able to suit to the generosity of Rolando Villazon's interpretation.
The arias out of lounges for the scene
Rolando Villazon is singing these bel-canto jewelries with a disarming candor and with an excess of generosity I could say, maybe was the desire of making these so-called lounge arias to regain the brilliance of these scenic creation of the four creators. His distinctive vocal timbre, slightly throaty has a dialog with the Orchestra del Maggio Musicale Fioretino conducted by Marco Armiliato with the theatricality that the bel-canto opera demands. An argument for this is the Tirana pour deux voix (Les amants de Seville) Roussini's moment that Rolando Villazon is singing in duet with his special guest the mezzosoprano Cecilia Bartoli.
Therefore, these are some arguments to consider the Rolando Villazon – Treasures of Bel Canto album when you participate at the Vote the classical music CD of 2016 campaign.
Do not miss the CD-Review rubric, the rubric of the Arpeggio radio show on Monday, 7th of March, at 11.30, at Radio Romania Musical.
Gabriel Marica
Translated by Negoiță Roxana-Beatrice
MTTLC, the University of Bucharest