>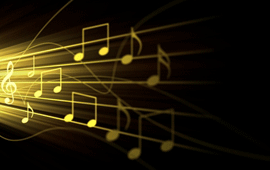 Drivetime - 2 March, 2012
Friday, 2 March 2012 , ora 9.40

New album release on Harmonia Mundi
The latest CD released on the Harmonia Mundi label on 6 February by violinist Isabelle Faust, one of the most prominent international musicians of her generation, who participated in the George Enescu Festival last year, was ranked among the highlights of the month. The album includes Concerto in D major by Ludwig van Bethoven - the second version which the German artist recorded and Violin Concerto dedicated 'To the memory of an angel' by Alban Berg. Isabelle Faust is accompanied by the Vienna Mozart Orchestra, directed by the distinguished Italian conductor Claudio Abbado.
Born in 1972 in Esslingen, in southwest Germany, Isabelle Faust started studying the violin at the age of five and in 1987 she became the youngest prize winner of theLeopold Mozart International Violin Competition in Augsburg. Focused both on contemporary music and classical opuses, the musician has recently recorded the complete cycle of sonatas for violin and piano by Ludwig van Beethoven with Russian pianist Alexander Melnikov. 'I immersed myself in the symphonies and other works he wrote at the same time […] I found myself wanting to be around Beethoven for my whole lif', she said. Moreover, she described the composer as a free spirit, who 'was definitely following his own musical religion'.

Benefit concert for the victims of the Fukushima nuclear disaster
This beginning of spring has helped us understand that the role of music is not only to bring joy into people' lives, but also to comfort them in their sorrow. On 10 March it will be one year since the Fukushima nuclear disaster took place and the Munich Philharmonic Orchestra will hold a benefit concert for the victims at the Church of St. Ursula in Munich on 11 March. The orchestra will be conducted by the concert-master of the ensemble, Lorentz Nasturica-Herschcovici, who was born in Bucharest in 1962, studied violin under the guidance of Ștefan Gheorghiu and performed at the George Enescu Festival in 2009. Four young soloists will take the stage - trumpeters Guido Segers, Bernhard Peschl and two German-Japanese musicians, namely violinist Arabella Steinbacher, who was awarded a scholarship by the Anne-Sophie Mutter Foundation, and pianist Mona Asuka Ott, none other than the younger sister of pianist Alice Sara Ott who will hold an extraordinary recital at the 15th anniversary of Radio Romania Music on 24 March.
The programme of the concert scheduled for 11 March will include Concerto for two trumpets, strings and continuo in D major by Francesco Manfredini and three works by Johann Sebastian Bach: Concerto for two violins in D minor, Piano Concerto in D major BWV 1054 and Air from Orchestral Suite No. 3 in D Major, BWV 1068.

Diane Reeves on tour
Let us pass from Western Europe to North-America where the famous American jazz singer Dianne Reeves, who also performed in Romania last year, is on tour: the series of concerts started on 17 February at the Kennedy Center in Washington D.C. and will end on 20 June. So far, she has held two other concerts, at Lincoln Center's Rose Hall in New York on 24 and 25 February.
Diane Reeves, one of the most distinguished jazz performers of our days, was born into a family of musicians in Detroit, Michigan on 23 October, 1956. When she was 16 years old, she met trumpeter Clark Terry at a festival which she won with her then band. Later on, he became her mentor. In 1976 she moved to Los Angeles and became interested in the Latin-American music. She had her first experience with world music in the '80s. In 1982 she recorded her first album, Welcome To My Love. Her most recent album is entitled When You Know and was released in 2008. Diane Reeves is the only artist to ever win the Grammy award for the Best Jazz Vocal Performance three times in a row, in 2001, 2002 and 2003. Therefore, if you plan on going to the United States of America, you must not miss seeing the famous soloist on a concert.
Alexandra Cebuc
Translated by Raluca Mizdrea
MTTLC, Bucharest University