Disk of 2021 > Jazz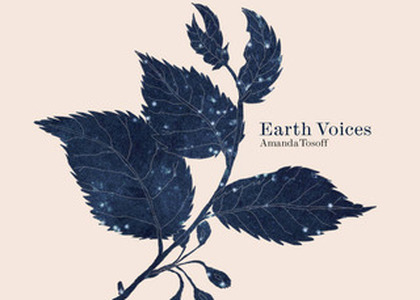 Amanda Tosoff – the 'Earth Voices' album, Jazzy hour, March 23th 2021
Friday, 26 March 2021 , ora 9.54

Amanda Tosoff is a pianist and composer from Toronto, whose style and creativity keep evolving every year, from an album to another, through productions of remarkable quality. In 2021, she launches "Earth Voices", an album inspired by poetry, that along with composition and orchestration ensures the connections that resonate with our own thoughts and emotions. Combining the strong messages of poetry with the adventurous spirit of modern jazz, Amanda Tosoff leads an ensemble completed by string and seven singers, chosen to fit each song as best as possible.
The nuances are discreetly outlined by the rich, musical writing, and the musicians, among the best in Canada, prove a rigorous and passionate commitment. Not only the vocalists rotate their contribution, but the whole orchestra, admirably balanced by modern arrangements. In fact, the modernity of this album emerges from the freshness and delight of the approach, from the creative intelligence, not through harsh or forced attitudes.
The piano is placed in the centre of this eloquent production, revealing the sensibility of a rising artist. We will surely hear of Amanda Tosoff again.

Translated by Zofotă Andreea,
University of Bucharest, Faculty of Foreign Languages and Literatures, MTTLC, year I
Corrected by Silvia Petrescu