Disk of 2022 > Clasic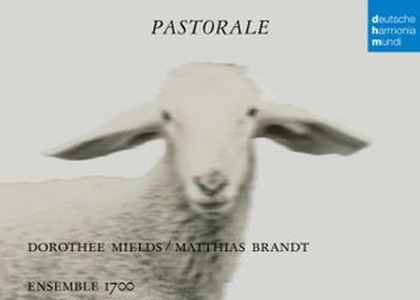 Flautist Dorothee Oberlinger, 1700 Ensemble 'Pastorale' album- CD Review, 6th of December 2022
Thursday, 12 January 2023 , ora 13.46

Pieces from Arcangelo Corelli, Alessandro Marcello, Alfonso Maria Liguori and Antonio Vivaldi.
The most recent album of flautist DorotheeOberlinger was releasedon the 4th of November 2022, together with the chamber orchestra, Ensemble 1700, that she has been conducting for 20 years.This CD called 'Pastorale'comprising of baroque pieces dedicated to Christmas, the majority of them chosen from the Italian repertoire- concertos for flute and orchestra, two vocal pieces interpreted thanks to the participation of soprano Dorothee Mields, as well as concerti grossi in musical arrangements for orchestra and flute conducted by Dorothee Oberlinger. Arcangelo Corelli, Alessandro Marcello, Alfonso Maria Liguori and Antonio Vivaldi are some of the composers that the Ensemble 1700 and the experienced German flautist Dorothee Oberlinger had chosen for their album.
Ensemble 1700Köln was created in the year 2002 by the german flautist Dorothee Oberlinger and they are they are focused on performing European Chamber Music from the 17th and 18th century. The musicological research of the sheet music, artistic craftsmanship and the interpretation on vintage instruments, which are in perfectly alligned with the style of the interpreted creation made the Ensemble valued and invited to perform on prestigious stages such as Konzerthaus Vienna, Kölner Philharmonie and important festivals from Europe.
In over 20 years of experience, the Ensemble had accomplished successful discographic projects, they had also collaborated with famous baroque music specialist Reinhard Goebel and has launched nine CDs with pieces of the preclassical repertoire so far, the most recent being the Christmas Album, which I invite you to listen to on Radio România Muzical, as part of the Discs of the Year 2022 Project.
Flautist Dorothee Oberlinger is one of the most respected musician from Germany, specialized in the baroque repertoire. Aged 53, the artist is also a teacher at Mozarteum International Summer Academy and the director of The Institute of Early Music from the same town and she is also the director of the barockfestival from the german town Arolser. The artist had studied flute and preclassical music in Köln, Amsterdam and Milan and had performed in concerts as soloist of famous European ensembles such as Musica Antiqua Köln or The Academy of Ancient Music, England. In the year 2002 she created Ensemble 1700 Köln with whom she recorded 9 albums and received numerous prizes such as Echo Klassik and Diapason d'Or, her performance being praised, rightfully, for its elegance, artistic personality, rigour in rendering the approached styles and the capacity of delivering emotion through her concertos and recordings.
Larisa Clempuº
Translated by Georgiana Morozii,
University of Bucharest, Faculty of Foreign Languages and Literatures, MTTLC, year I
Corrected by Silvia Petrescu