>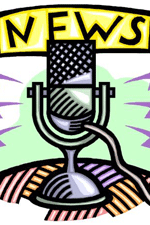 Drivetime - 18th May, 2012
Friday, 18 May 2012 , ora 11.21

Once Again on Soprano Angela Gheorghiu
This summer's news on soprano Angela Gheorghiu come all the way from sunny Tuscany: the Romanian musician will be awarded the title of UNESCO Artist for Peace during The Tuscan Sun Festival - taking place in Florence between 11th and 18th June - for "promoting respect for diversity and understanding through music". The UNESCO Artists for Peace are internationally-renowned personalities who, through their activity, help support UNESCO's programs. Special guest at this year's Tuscan Sun Festival - together with actor John Malkovich and violinist Nigel Kennedy, soprano Angela Gheorghiu will perform on stage on 12th June. Alongside the musician we will also see the Albanian tenor Saimir Pirgu and the members of the Orchestra of Maggio Musicale Fiorentino, conducted by Eugene Kohn.
Moreover, in July, Angela Gheorghiu will teach her first masterclasses as a guest lecturer at the "Georg Solti" Accademia in Castiglione della Pescaia, in Tuscany - all in memory of the great opera conductor who has marked the beginning of her international career. She will talk to the young musicians about canto techniques and how to master them for a successful career. In 1992 Angela Gheorghiu made her international debut on the stage of the Royal OperaHouse in London's Covent Garden, to continue to the Metropolitan Opera in New York and the Viennna State Opera. Georg Solti was the one who selected her to play "Violetta Valery" in Verdi's Traviata- a part which the Romanian soprano identifies with up to this very day. From then on, Angela Gheorghiu has sung on the most important stages in the world. In 2010 she won the title of Female Artist of the year at the Classical Brit Awards and was awarded the Order of the Star of Romania.

A new edition of the Polar Music Prize in Sweden
We've also brought up the matter of international music awards, so as to tell you that the Polar Music Prize 2012 was held on 8thMay in the Capital of Sweden. At this year's edition, the award winners - the Polar Music Prize being Sweden's highest musical honour - were: Chinese violinist Yo-Yo Ma and American singer Paul Simon. But what are the reasons for which these two musicians were chosen? "With a cello and curiosity in his wake, Yo-Yo Ma has in traveling routes like the Silk Road, united people from every continent" and, respectively, because as a pop-rock singer "Nobody else is more deserving of the epithet of "world-class songwriter" than Paul Simon - famous for the duo set up together with Art Garfunkel in the 60s.
Founded in 1989, The Polar Music Prize is awarded to musicians - singers, members of an ensemble or even an institution as an acknowledgment of their exceptional achievements in music and/ or musical activity. Among the artists that have received this distinction are: Paul McCartney, Ennio Morricone, Pink Floyd, American soprano Renee Fleming and Russian Conductor Valery Gergiev.

Criss Cross Jazz - a new CD release
For jazz music, the name of the record label Criss Cross Jazz is anything but a secret. Exclusively focused on American jazz, Criss Cross Jazz have announced a new event that will take place on 15th May: the release of the CD recorded by pianist David Kikoski, bassist Christian McBride and percussionist Jeff "Tain" Watts. This CD is called "Consequences" and it's the result of a mix between jazz and blues as part of several songs signed by the three musicians. The album was recorded in the beginning of February this year. But who are these musicians? Pianist David Kikoski was born on 29th September, 1961, and was a student at the prestigious Berklee College of Music in the 80s. In 1985 he moved to New York, where he began his successful career. Bassist Christian McBride is the member of a family of professional jazz players and, until now, has appeared on over 300 jazz records - an impressive number, taking into account the fact that the musician has not yet turned 40. Whereas percussionist Jeff "Tain" Watts has played together with several renowned musicians - such as trumpet player Wynton Marsalis, saxophonist Branford Marsalis and late singer Betty Carter - all key elements in his musical activity. All this amounts to only one word: quality.
Alexandra Cebuc
Translated by Mihaela Melneciuc
MTTLC, University of Bucharest