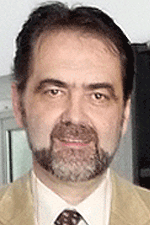 International Festival and Competition 'George Enescu' 2011 is coming
Thursday, 13 January 2011 , ora 8.42

Monday, January 26th, 2011, a press conference devoted to the twentieth edition of the International Festival and Competition George Enescu will take place at the Cantacuzino Palace Hall. Information on concerts, participating artists and bands, artistic events around the country will be presented, but also progress on the preparations for the Festival and Competition. Among those invited to attend the conference there are: Hunor Kelemen, Minister of Culture and National Heritage, Ioan Holender, Director of the Festival, Dr. Sorin Oprescu, Mayor of Bucharest, Alexandru Lazarescu, President - Director General of the Romanian Society of Television and Andras Demeter, President - Director General of the Romanian Radio Broadcasting Company, Horia Roman Patapievici, President of the Romanian Cultural Institute and representatives of partners and sponsors of the Festival.
I received more information about the state of preparations for the International Festival and Competition George Enescu from an interview with Mr. Mihai Constantinescu, Artexim Director:
Preparations are already under way, we have discussions about the allocation of the budget received from the Ministry of Culture. We have already established the concerts, the program was posted on the festival website. Within the conference on January 26th, we will present both the program and everything we have accomplished so far. All the artists present in the Festival program have agreed to come and we are in the stage of completion of all organizational issues: housing, transport, planning rooms etc.

Given the success of the performances in the 2009 edition within the European Radio Union, and the interest already shown by European broadcasters for the George Enescu Festival in 2011, is there any chance for the collaboration between the Festival and Radio Romania Muzical to maintain the same parameters as in the previous years?
Obviously, we asked the participating orchestras to agree with taking some of the events organized within the Festival. We will have, as in the previous edition, many foreign media representatives; in the 2009 edition we had 86 foreign journalists. We expect a much higher number in the next edition and hope to meet both internal and external requirements of such an event.
Andreea Chiselev
Translated by Elena-Loredana Pastrav and Andreea Velicu
MA Students, MTTLC, Bucharest University