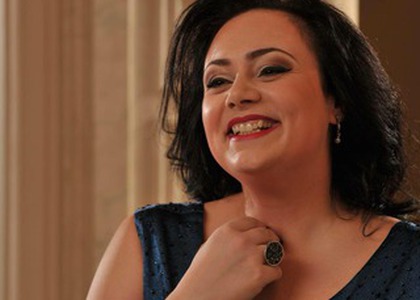 Interview with mezzo-soprano Sorana Negrea
Tuesday, 28 January 2020 , ora 14.36

A concert held by the National Radio Orchestra will take place on Thursday, 23rd of January, on the Radio Hall stage, with Joszef Horvath as conductor. We will find out the details from mezzo-soprano SoranaNegrea, soloist of the event.

Firstly, please tell us about the piece in which you are a soloist, The First Walpurgis Night by Felix Mendelssohn. What should the public know about this opus before the Radio Hall concert?
It is a piece by Mendelssohn who worked on Goethe's text. It's about the Druids, who are trying to continue their religious rituals. It's a Romantic opus, very melodic... I think the audience will enjoy it. It is rarely performed, at least in Romania, and I think it will be successful.

How did the rehearsals go so far?
Very well. It is, I think, a debut for everyone - for us, the soloists, and for Mr. Horvath, for the orchestra and the choir.

Is this your first collaboration with conductor Jozsef Horvath?
It's not the first collaboration for me. I had other collaborations, also in the symphonic vocal repertoire, and even performed at an opera gala together with him. He is an opera conductor, which helps us, the vocal soloists, a lot, because it makes the connection between the orchestra and us stronger; he usually does this. However, it is my first collaboration with the Radio. It is the first time I perform on this stage, which I was expecting somewhat, because it is everyone's dream to perform here.
Interview by Petre Fugaciu
Translated by Alina-Nicoleta Duminică, Universitatea București,
Facultatea de Limbi și Literaturi Străine, MTTLC, anul II