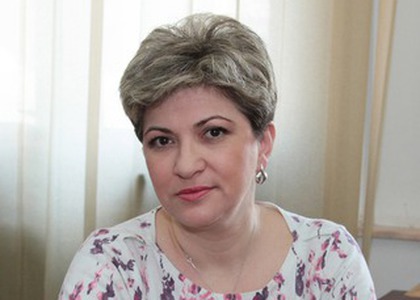 Liliana Staicu, director of Radio Orchestras and Choirs in dialogue with Gabriel Marica at Perpetuum Mobile
Monday, 8 February 2021 , ora 9.57

My guest tonight is Liliana Staicu, director of Radio Orchestras and Choirs, but also our colleague here at Radio Romania Musical. Good evening, Liliana.
Good evening, Gabi.
Today, I will call on your position as director of Radio Orchestras and Choirs, because we want to find out more about the season of these bands. The year 2021 began with a Mozart Day concert in the Radio Hall.
Exact. On the 27th of January, I resumed live concerts at the Radio Hall. It was a concert of the Chamber Orchestra, with Horia Mihail soloist and Tiberiu Soare, conductor, a Mozart program for Mozart's birthday and continuum with a Beethoven program. We remember that 2020 should have been Beethoven's year, it was not to be, unfortunately. Domestic and international events, scheduled to honor this special anniversary, did not take place, so we will extend the year of Beethoven, here, on Friday, February 5th, the National Radio Orchestra will be conducted by maestro Cristian Mandeal, Gabriel Croitoru will be soloist in the two romances by Beethoven and the program will be completed by the overture Creatures of Prometheus and the Fourth Symphony by Beethoven.

Concert without audience of the Radio Chamber Orchestra. A concert without audience of the National Radio Orchestra follows. Are you thinking about opening the Radio Hall to the public? The "George Enescu" Philharmonic will have concerts with the public this week, on Thursday and Friday.
Yes. We are thinking of opening the Radio Hall, but I think we will postpone the opening for the public for a while, strictly for security and health reasons, so to speak. Unlike other orchestras, such as the "George Enescu" Philharmonic, we have radio waves at our disposal, don't we, and we can offer the public live concerts on Radio Romania Musical and Radio Romania Cultural. Therefore, we decided, the management of the institution decided, to wait a little longer to see how these values of SARS-CoV-2 infections stabilize and only after that to open the Radio Hall, in conditions of maximum safety.

A difficult 2020 year for all, unfortunately, and the beginning of 2021 under the same conditions. How do members of orchestras and choirs go through this period of restrictions?
They got over very difficult 2020 and that's why we are now trying to bring them back to the concert hall one by one. As you well know, starting in March, the concerts were completely canceled, the season practically did not take place, it was a state of emergency, then there was a state of alert, in which the concerts, with a higher number of musicians on stage, were banned, so we resumed in September with a series of recordings and in October with concerts opening the season, but we had to stop again. It is very difficult for musicians, because any stop of this activity of theirs, as a whole, because, is not it, they studied individually at home or rehearsed in smaller parties, but the lack of an activity as a whole is felt and that's why it's hard for them now, but they come with a great desire to return to some normalcy. This was also seen in last Wednesday's concert. It was an absolutely wonderful concert by the Radio Chamber Orchestra. The musicians were seen to lack this and sang with a lust, so to speak, extraordinary and I am convinced that it will also be on Friday at the concerts of the National Radio Orchestra and of course, along the way, for the other ensembles.

Because you were talking about returning to normal, the vaccination against COVID is considered by the music world and not only the "light at the end of the tunnel". Do the artists from the Radio Orchestras and Choirs consider vaccination as a possibility to return to musical life and not only, close to normal?
Yes. The vast majority of them are convinced that this is the solution to get out of this crisis and even if it is now a little more difficult to schedule all of us, as we know, there are limited doses of vaccine, but we hope that in a short time to we manage to make this vaccine, the vast majority of us in the orchestras and thus be able to return to a normal activity. We are convinced, as I believe, that everyone is convinced that this is the only way out of this pandemic and to try to resume our lives, as well as the artistic activity. This problem is everywhere in the world. As you know, all over the world, orchestras suffer a lot at the moment, especially choirs, because it is obvious that choral singing is, perhaps, a little more dangerous than singing in an orchestra.

You can't sing with a mask on your face.
Exactly. You can't sing with the mask on your face, just as even the instrumentalists on wind instruments can't play with a mask on your face, but let's say that's where the distance takes place. And this distancing in the orchestra that you have to do, for reasons of health security, but the sound of the ensemble is no longer the same. Obviously, the sound of an orchestra cannot be the same in terms of distance, but these are the conditions we have at the moment and we have to do our best.

Let's adapt.
Let's adapt. I also wanted to say that next week, the Radio Chamber Orchestra will return to the stage of the Radio Hall, in a concert with maestro Cristian Oroșau at the desk and Valentin Șerban, soloist of concert no. 5 by Mozart, and on Thursday a first jazz concert will take place. It's a smaller formula, musicians from the Big Band Radio, as the public has become accustomed to since June, we also adopted this formula jazz evening set Radio Hall. It is a recital of Romanian music with pieces transcribed for this formula by George Natsis, so, on Wednesday and Thursday, these two concerts will be broadcast on Radio Romania Musical and Radio Romania Cultural.

Lilian Staicu, thank you and I wish you and your colleagues from the Radio Orchestras and Choirs, full halls and applause on the open stage, as soon as possible.
Thank you a lot.
Interview by Gabriel Marica
Translated by Alma Todora Miron,
University of Bucharest, Faculty of Foreign Languages and Literatures, MTTLC, year I
Corrected by Silvia Petrescu