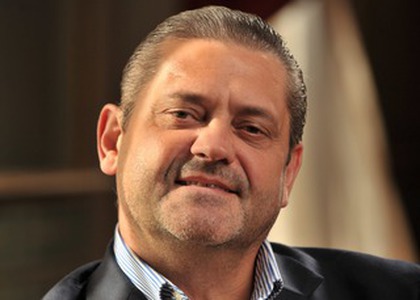 Interview with Stefan Ignat, general manager of the Bucharest National Opera House
Monday, 1 March 2021 , ora 12.57

We will soon mark a year from the first restrictions, so I would like to make a brief review of this period starting with the first reactions.
It was a very difficult period, a period in which we had to adapt to the pandemic situations. Immediately after the restrictions were lifted, we held open-air concerts in front of the Opera, we had the Promenade of the Opera and also there were some concert performances by Carmina Burana.We had a busy schedule, with at least 20 concerts and, of course, after the resumption of the activity, after a year now, we reorganized and somehow remade the program of the shows, with the limits provided: at 30% of the activity which was normal for us before the pandemic. The duration of the performances is limited to two hours, a kind of remaking of the respective performance; certain great moments were taken out of the opera, as where the choir was present, where the orchestra was in full form.We had to adapt according to our scene and the pit, namely to 42 instrumentalists, up to 40-50 choristers and, of course, the soloists. We adapted quickly to the situation so we organized shows, such as Carmina Burana, The Marriage of Figaro.We continue, of course, with Traviata this week. We have a Dragobete gala, a French evening, The Elixir of Love ... so, we are permanently active and we try to please those who love us and who are waiting for us all the time on stage.

Online events have been a necessity this year. But I would like to know if you have plans to integrate this type of event in the coming seasons, when, hopefully at least, they will not be necessary?
As long as we run live, these shows held online are useless. We are waiting for the audience, for the artistic interaction to be between the audience and the performers. We held online 48 performances recorded in the past, with a very good quality, and we have had many followers, but our interest is to show on stage. And in the next period, of course, the performances will be only in online.
Interview by Petre Fugaciu
Translated by Gruia Alexandra,
University of Bucharest, Faculty of Foreign Languages and Literatures, MTTLC, year I
Corrected by Silvia Petrescu