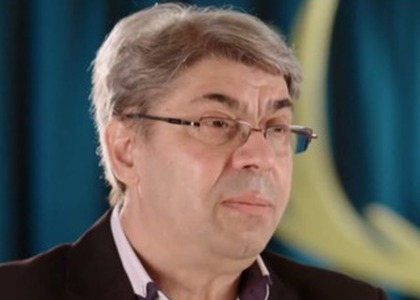 Interview with Ionel Tudor, the conductor of the Radio Big Band
Monday, 29 March 2021 , ora 11.01

Today, March 25th, the Radio Big Band holds a concert on thestage of the Radio Hall, underthetitle 'The Spring of Hope'. Ionel Tudor, the conductor of the ensemble, provides us with more details.

The title of today's concert is 'The Spring of Hope'. What programme should the listeners expect?
At the beginning of this spring the Radio Big Band comes with a message full of hope within the concert held on the 25th of March, at 7 p.m. The spectacle is entitled The Spring of Hope. Within this concert the Big Band will approach a variety of genres and styles. We have a diverse repertory which includes, among others, Days of Wine and Roses, composed by Henry Mancini in 1962, latino music, like Copacabana or Cuban Pete, launched in 1946 and brought back in the public's attention in 1994 in the film The Mask. We have records from the 1970's, Earth, Windand Fire or the pop music from the repertory of George Michael, Elton John, Phil Collins. In conclusion, it's a message, as the concert title says, The Spring of Hope, therefore it's a message of hope, of good, of, so to say, coming back to a normal life. We miss being applauded by the public and singing for them and, for now, the spectacle takes place on Thursday, on 25th, it will be broadcasted online or on wave length and we expect to be viewed by as many followers as possible.
Interview by Petre Fugaciu
Translated by Codescu Paula-Silvia,
University of Bucharest, Faculty of Foreign Languages and Literatures, MTTLC, year I
Corrected by Silvia Petrescu