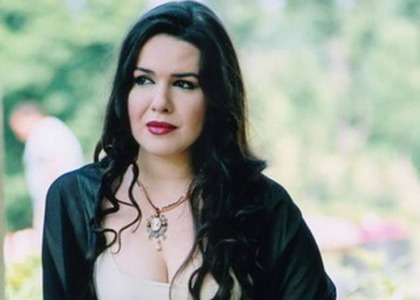 Interview with soprano Irina Iordachescu
Friday, 23 July 2021 , ora 14.59

The show Madama Butterfly by Giacomo Puccini shall be performed on Saturday, 19th of June, at the Bucharest National Opera. Soprano Irina Iordachescu shall bring to life the titular role.

First of all, how did the rehearsals pan out?
They were very demanding, but I believe this physical and vocal effort was worth it in order for us to reunite and perform together again. It's an extraordinary atmosphere!

How is returning to the stage in front of an audience after a pandemic year?
We're already back in the swing of it. Even last year there were a lot of events that the Bucharest National Opera hosted, organized and brought to the public. So, this isn't the only one. My colleagues performed not only last month but also in April so we continued to have ongoing musical and artistic activities, so I couldn't be happier. I'm very excited. However, I haven't played this role since before this difficult period started. It's a role where you sometimes get the impression that no amount of practice is ever enough, but meeting the public for me, has always been a superb source of energy, of strength, of happiness and I'm certain the same will apply on Saturday.

Tell us a little about the challenges that come with this role!
Where do I start? You know, for a European woman that's 1.71m tall and completely lacking the delicate silhouette of a Japanese woman…and this issue is not uncommon in my case, there are many tall sopranos in the whole world that perform this role and not all are very supple. And of course these are the primary difficulties or somewhat the primary challenges: to be able to pass through the power of words, through the way you sing, through the way you utter those words by sounds, through gestures, through nuances, through attitudes, through expressions of the eyes, of the face…through the entire scenic play to be able to make them all be unseen if possible.Or other aspects to shine through and to capture the public's attention. I, following the shows that I have had with this role and of the chronicles that came along, I believe that I have succeeded in this endeavour and I am very grateful for all of the positive echoes I have heard.
One of this period's necessities is adaptation of the shows and performing them without breaks. What implications does that hold for the artists on the stage?
I'm glad you noticed this aspect and for bringing attention to it, because yes, it is far more difficult. The voice is a fragile instrument, even if after years and years of experience you manage to control it and to handle any sort of vulnerable situation in the heat of the moment. At the end of the day, it is the only living instrument, that is hosted in and is part of an organism, it itself is also exposed to the general physical and mental states that you have and so on. The chemical balance… it is a fascinating world and I'm trying to get closer and closer to these details, to understand them as much as possible.
Going back, sure, the lack of breaks for us leads to a greater use of power, a much higher level of concentration and a greater resistance respectively. They were important in many aspects. However, artistically speaking, from the point of view of the character's experiences, of the trance that you enter, there's this benefit in that you are no longer fractured. You are no longer broken from that trance even if it was 10-15 minutes, however long the longer breaks lasted and you remain connected with your character, you stay in that story, in those trances, in those experiences. I always try to find the good side in something that maybe, at first glance, seems like something bad or more complicated. I believe we will succeed. My colleagues have succeeded in other shows, we will also succeed in this one. We adapt because it is very important for us to be in front of the audience and to bring out the best in our hearts and through our art.
Interview by Petre Fugaciu
Translated by Yang Jin Cristian,
University of Bucharest, Faculty of Foreign Languages and Literatures, MTTLC, year I
Corrected by Silvia Petrescu