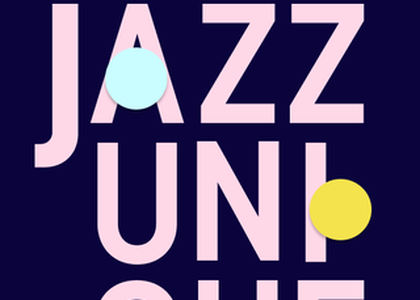 Interview with Rozana Mihalache, artistic director of JAZZUNIQUE Festival
Friday, 23 July 2021 , ora 15.03

Between the 25th and the 27th of June, Green Hours hosts "Jazzunique", a jazz festival which reunites musicians from Spain, Germany, France, Austria, Czech Republic, Hungary, Belgium and Romania. We can learn more about this event from RozanaMihalache, the artistic director of the festival.

I can see that between the 25th and the 27th of June there will be the pilot edition for the JAZZUNIQUE Festival-Jazzin' Europe. What exactly is a pilot edition?
At this moment, during these times, it is an exercise of courage, a high-wire act that we all perform together with EUNIC Romania and with the support of the European Commission. Of course, this implies the help from the cultural institutions-quite a large number of them-who suggested us some absolutely delightful names of bands and musicians.

Tell us about these artists who will perform at Green House!
I am very glad Antoine Pierre will be coming from Belgium. She will have a drum solo-show, which is not necessarily an ordinary thing, especially for a pilot edition of a jazz festival. But, as we put it, it is "emerging excellency"; this is our motto for this festival. There will be musicians from Germany, France, Hungary, Spain, Romania, Czech Republic, Austria… I hope the public will enjoy it.

How did the collaboration between the organizing institutions begin?
The idea of this project emerged while we were dining-as it always happens with most great ideas. We were in Green House for a concert organised by "Green Hours Jazz Fest" last year, and dr.Joachim Umlauf, the director of the Goethe Institute in Bucharest and the director of EUNIC Romania came up with the idea to organise a new jazz festival here in Bucharest, at Green House, and feature young, refreshing bands coming from EUNIC member states. I was captivated by the idea, I immediately accepted it. We began the meetings with the directors of cultural institutions, after the obligatory email exchanges. The majority of them were excited at the idea! And as for the result, you'll see it all in our garden between the 25th and the 27th of June.
Right now I am home, watching the rain lashing down, and I can only wish for it to stop until next week; only bad weather can stand in our way now. Everything else is right on schedule.
Interview by Petre Fugaciu
Translated by Ioana Grigoruță,
University of Bucharest, Faculty of Foreign Languages and Literatures, MTTLC, year I
Corrected by Silvia Petrescu