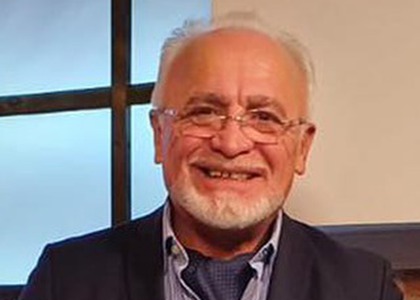 An interview with Dorin Ioniță, the general director of Lanto Communication
Wednesday, 15 December 2021 , ora 20.28

The Royal Chamber Orchestra will perform on the stage of the Romanian Athenaeum on Saturday, December 18th, under the baton of Constantin Grigore, in a new "Magic Winter" concert, organized by Lanto Communication. The soprano Irina Iordachescu, the mezzosoprano Aura Twarowska, the tenor Mihai Urzicana and the baritone Cristian Ruja will be the soloists of the evening.We willl earn more regarding the organization of the event and regarding the development of the project from Dorin Ioniță, the general director of the association called Lanto Communication.

How was the organizing effort for this year's event?
The organizing effort is as usual- without declaring it as an effort, as there is so much pleasure in organizing this concert, in keeping up with this project, take a look, we are at the 11th edition, so the efforts go on the second place.

Tell us more about the program you thought through.
As we are at the 11th edition, a new decade, I wanted it to be quite different. This year we will have voices, we will have arias from many artworks, taking into account the fact that this year marks 100 years since the founding of the Romanian Opera and then we opted for voices, some significant voices of the Romanian Opera, Irina Iordăchescu, Aura Twarowska, however, as Lanto is deeply dedicated to the young generation, there will also be Mihai Urzicana and Cristian Ruja, the tenor and the baritone. A concert full of optimism, filled with hope and joy if you want, and at the same time, a warm atmosphere.

You are at the 11th edition. How do you envisage the development of this evening?
I see it and feel it in a crescendo. Over time I have gained experience indeed, the public and my partners are beginning to understand the essence and they want to be with me and feel that such events are required in the country. We need such events to somehow break our daily routine and keep the problems away.
Interview by Petre Fugaciu
Translated by Roberta Maria Gulerez,
University of Bucharest, Faculty of Foreign Languages and Literatures, MTTLC, year I
Corrected by Silvia Petrescu