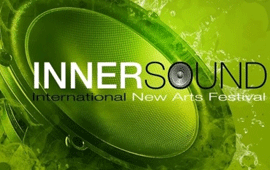 InnerSound New Arts Festival 2012 in Bucharest
Tuesday, 28 August 2012 , ora 12.55

Opus Association, together with The Romanian Peasant Museum, the Electroacoustic Music and Multimedia Centre (CMeM) of the National University of Music Bucharest (UNMB) and the Peasant's Club plan to offer to the people of Bucharest an oasis of uniqueness at the end of this summer.
The first edition of the InnerSound Festival will take place between 28th and 30th August, 2012, and it is a new experience for the Romanian cultural space and gives a new perspective on contemporary classical music (art music) and on the image - be it photography, movie, or multimedia show.
With more details, from the organizers, the composer Diana Rotaru:

How did the idea of organizing this festival started and what exactly does "new arts" mean?
"InnerSound" is a project that I started together with some musician colleagues and very good friends, and it is very dear to us. Sabina Ulubeanu - composer and photographer, Cătălin Crețu, who is also the president of the Opus Association, the main coordinator of the festival, and Mihai Cucu, who works with me in the SeduCant group as well and who realized the visual identity of the festival. New arts, means fresh arts, for example new music - we are talking about what is called "altmusic" and we are planning on making a connection between it and the contemporary photography, short film, show or multimedia performance, in order to emphasize its value and to remove any prejudices that people have against this type of music.

This edition also has a leitmotif. What is it about?
We started from a symbolic image, one of Sabina Ulubeanu's photos, a window that opens towards a very interestingly illuminated room. Actually we are talking about opening, an opening towards our own dreams, our own imagination.

Tells us a few of this edition's guests' names and about the shows they prepared.
We invite everyone who is in Bucharest during this period to come, because we have some very interesting events at this festival. I am going to start by mentioning composer Henry Vega's performance, Wormsongs, which will take place on August 30 - it is an extraordinary performance for voice and computer.
There is also going to be an Irish ensemble called Dublin Sound Lab, in the first day of festival, on August 28, who will offer a new perspective on harpsichord.
A first in Romania is the movie night, which is a series of short films especially made for the festival, and with music especially composed by young Romanian composers for these short films. Also, another new concept is the existence of a space for transition, for a sort of a purification of the public before participating at the InnerSound events. This transition space is an "InnerSpace" photography exhibition and an "InnerDust" interactive audio-video installation, realized by Cătălin Crețu and Mihaela Kavdanska.

Compared to other countries, how open-minded do you find the Romanian audience towards the new arts?
It is a little refractory, at least in what the new music is concerned, and this is exactly why we tried to offer them this relaxed, fresh and maybe a little friendlier approach.
Andreea Chiselev
Translated by Camelia-Aura Barbu
MTTLC, University of Bucharest