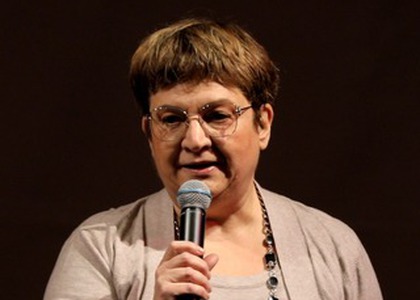 Interview with musicologist Cristina Sârbu
Monday, 31 October 2022 , ora 10.27

On Sunday, the 30th of October, starting at 11.00 am, artists of the 'George Enescu' Philharmonic will perform a recital titled 'Mornings with Schubert'. Musicologist Cristina Sârbu gives us more details in an interview with our colleague Ioana Țintea.

Mrs Cristina Sârbu, on the 30th of October, the artists of the 'George Enescu' Philharmonic will perform a recital dedicated to Franz Schubert. Please give us more details.
The surtitle of this recital is 'Music for everyone'. The new management of the 'George Enescu' Philharmonic, Mr Marin Cazacu, wants to start projects to educate and popularize music, more than it has been done so far. Of course, 'Clasic e fantastic' has been performed by the philharmonic for 13 years, but it is mostly aimed towards younger ages, 7+. Mr. Cazacu wanted to offer the audience performances for older ages, from +12, performances, essentially, to popularise symphonic music. That's why this new project is called 'Music for everyone'.
Of course, the philharmonic artists want to present themselves, they will perform these programmes and they will be the best of the best and, of course, the performances will be the benchmark. I emphasise, 'Music for everyone' - an approach that is intended to popularise classical music among those interested in getting closer to a fascinating universe of sound.
All these concerts will feature presentations from my colleagues in the music secretariat, who will find the right language and vocabulary to bring information that is comprehensible to everyone, opening up another path to classical music.
In this recital with Păstrăvul, I applaud the presence of concert pianist Andrei Licareț, who will perform in a chamber recital with Radu Chișu - violin, Iulia Goiană - viola, Mădălina Fara - cello, Vlad Silaev - double bass.
And, if I may announce the next 'Morning with...', which will be a morning with Beethoven and will take place on Sunday the 20th of November, also at 11.00 am, when only Beethoven will be performed, again, by some of the leading members of our orchestra: Natalia Pancec - violin, Tania Zâmbreanu - violin, Eugen Bogdan Popa - cello. At the piano, we will always have guest pianists like Adriana Toacsen and Clementina Ristea Ciucu and... a quartet made up of members of the philharmonic, the Virtuoso Quartet (Viorel Buștean - violin I, Monica Buștean - violin II, Florin Matei - viola and Alexandru Duțulescu - cello). The Springtime Sonata, Piano Trio and a String Quartet are included in this morning with Beethoven programme.

How do you see the importance of involving the philharmonic artists in the new series developed by the institution?
The philharmonic artists are certainly aware that they have to do more and more to ensure their audience for the future.
Interview by Ioana Țintea
Translated by Lenuța Bejenaru,
University of Bucharest, Faculty of Foreign Languages and Literatures, MTTLC, year II
Corrected by Silvia Petrescu