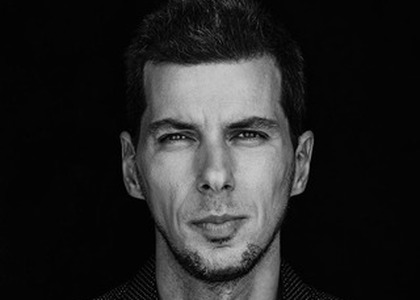 Do you like opera? - Interview with Marius Constantinescu
Monday, 7 November 2022 , ora 10.08

On November 5th, under the dome of the Romanian Athenaeum, the concert "Do you like opera" takes place - in memory of Luminița & Nicolae Constantinescu - event included in the Royal Season. The evening will be preceded by the launch of the volume "Do you like opera?".
Marius Constantinescu talked about this event.

Marius Constantinescu, I invited you to tell us about an important event and, of course, dear to you, "Do you like opera?" In memoriam Luminița Constantinescu- a concert included in the Royal Season, which takes place on November 5th at the Romanian Athenaeum.
"Thank you very much. Indeed, it is a topic I am really happy to talk about, this concert which, at the initiative of the Royal Camerata and the conductor Constantin Grigore, we are doing and putting all our good energy into, in memory of the initiator of the cycle "Do you like opera?", my mother, Luminița Constantinescu, as well as my father, the baritone Nicolae Constantinescu, who, unfortunately, died this Spring.

Four of the most important voices of lyric poetry will honor this concert - Celia Costea, Ruxandra Donose, Marius Budoiu and Florin Estefan. What can you tell us about the repertoire? Is it chosen in a certain fashion?
It is, for sure. First of all, my gratitude goes to these four names, four artists of great value, but I would also say four friends, four extraordinary people, four terribly great and generous souls. As for the repertoire, we assembled it together as a real celebration of the idea of ​​opera and concerts "Do you like opera?" because, although it is a concert that bears this phrase on the poster, "In memoriam", my main desire was and still is that all the atmosphere and all the memories that we shall associate with this concert are of celebration, joy and honoring. Why so? Because my mother's desire, when she started this series in 1984, was to show how much and how quickly we can fall in love with opera by choosing - exactly as you said, Jeanine - the right repertoire and aiming for the right people.
So, there will be very well-known pages, valuable pages - from Offenbach to Verdi, from Massenet to Mozart, etc. - and, most importantly, there will be the most representative pages for each of the four soloists.
If I say that Celia Costea sings "Pleurez mes yeux" from Cidul de Massenet, or Ruxandra Donose - "Mon coeur s'ouvre a ta voix" from Samson and Dalila, or Forin Estefan - Hamlet by Ambroise Thomas and, obviously, Marius Vlad Budoiu - Verdi's Otello, I think I have already said four milestones that would bring all opera lovers to the Athenaeum Hall.

It is said in the promotion of this concert that it will take place in an elegant, very beautiful setting. Will it be accompanied by some screenings?
If the technique helps us, surely there will be a very, very short remembrance of the two protagonists in absentia , Luminița Constantinescu and Nicolae Constantinescu.

On this occasion, the volume "Do you like opera?" will also be launched. Can you tell us about this volume? You call it "A history of Romanian opera through its performers".
It was my mother's great wish, in her last years of life, that this book should see the light of print. And, despite certain reservations that even I had about the practical usefulness of this book, the moment I read her manuscript, I realized that my mother, besides being a great idealist, she was at the same time a down-to-earth person, because it is a very useful book for all those who want to know the evolution of opera in Romania through some of the most important Romanian opera singers; this, since the Mid-20th Century until today, this exact moment. And then, all of us who will approach this volume, we will find interviews - the best my mother could do - with "pillars" of opera in Romania, from Șerban Tassian and Maria Boloșescu to Celia Costea, Ruxandra Donose . All the four protagonists of the November 5 concert are also protagonists of the book "Do you like opera?", which will have been launched that afternoon, just before the concert, at the Athenaeum.

Luminița Constantinescu was also linked to Radio Romania, and Radio Romania Muzical in particular. "Do you like opera?" was held in the Radio Hall. Would you like to continue this brand, as you called it, "Do you like opera?"?
I would really like to. I sincerely hope that with this revival, even if temporary, as it seems at the moment, we could somehow convince more of those who are wealthy and who can finance such a project - because we know very well, the costs are always the biggest problem for organizing such a concert... So, I wish that, with this concert, we may have a rebirth of the "Do you like opera?" cycle, which had its most recent moment in its history in 2014, exactly 20 years after its beginnings. Well, here, I hope that now, in 2022, we can think that maybe in 2024 we will be able to celebrate its 30th anniversary.

Finally, Marius, please send an invitation to the audience, even if it's a memorial concert, it's still a great celebration.
It's a big event! This is how absolutely all viewers, radio listeners and television viewers should see it. I wish that all of us who will be at the Romanian Athenaeum on Saturday, November 5th, will mainly enjoy the music. It's what my parents, to whom we dedicate this true celebration of opera, would certainly have wanted, to enjoy the music and the outstanding artists we have by our side!
Interview by Jeanine Costache
Translated by Cosmin-Ionuț Petriea,
University of Bucharest, Faculty of Foreign Languages and Literatures, MTTLC, year I
Corrected by Silvia Petrescu