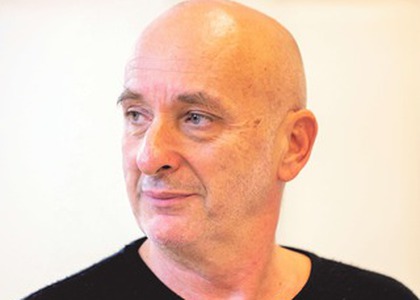 Interview with choreographer Oleg Danovski Jr.
Thursday, 17 November 2022 , ora 10.00

On Saturday, November 19th, 2022, a new staging of Swan Lake by Pyotr Ilyich Tchaikovsky will be held at the Bucharest National Opera, directed and signed by Oleg Danovski. The adaptation and staging belong to Oleg Danovski Jr.; art director Viorica Petrovici was also costume designer, and art director Adrian Damian was in charge of the set.
Here are more details given by choreographer Oleg Danovski Jr..

Mr. Oleg Danovski Jr., you returned to the Bucharest National Opera to bring back Swan Lake in the institution's repertoire, directed and signed by Oleg Danovski. Ballet lovers remember the production directed by your father, a piece that has been staged for five decades starting in 1957, so I would really like to know: what will it be like this time? I know you not only sign the staging, but also an adaptation of the former production.
Yes, that is correct. I tried to bring back and follow the director's vision and also choreography. I can honestly say that my father made various versions throughout his life. I tried to respect that, but by using modern means because today we don't say aloud, we project things. I use this opportunity to apologize to those who know the original piece. I tried to follow it as much as I could. Unfortunately, we had an art director who wanted to implement his own vision, but the video projection might do justice to the director's vision. I would like to thank all those I worked with: both the first soloists, as well as the entire Romanian Opera crew, who were a great example during this short time - we've been working on this ballet only for two months, so it is indeed a short time. Compared to the Nutcracker, which we staged a few years ago during the same time, here we have four acts, not two, so it's double. We really hope to make it to the end and finish well.
Only time will tell. I have to admit that this show is not just show to me; it is far beyond that, both in terms of its significance in the ballet world - because it is seen as the jewel of ballets - and of course regarding my father - it means a great deal to me that he's represented again on the Opera stage. The costumes were also made in a very short time and we still have a few small changes we need to make, which I hope to implement by the time of the launch. Everything is fine.

The rehearsals are led by conductor Iurie Florea, aren't they?
Correct. The first round is over now.

How many soloist distributions are you preparing and who are the prime ballet dancers?
Theoretically, there are three casts. Cristina Dijmaru and Bogdan Cănilă, they will be part of the premiere. Then we have Rin Okuno and Robert Enache, and then Ada Gonzales and Valentin Stoica.

Your first cast made it through on the Opera stage for five decades, with minor changes. How much longer do you anticipate this to last?
It has been and still is considered to be the best production of Swan Lake globally. I wish we had reached the "wow" stage (to use an onomatopoeic word) had I only managed to put down on paper everything that was in my head.
Anyway, we will perform well. I am convinced it will stay that way for a long time, especially since we would like to keep the Swan Lake story, so no one could argue. Of course, it also depends on the audience and how they perceive the show, on the Opera leadership of the time and how they will build their repertoire direction, so there are many invariables.

I know that the first three shows are already sold-out.
Indeed. If it follows in the Nutcracker steps, which has also reached a sold-out stage state since it's premier, we're talking about the same situation. I really hope to continue this trend with Swan Lake; if Nutcraker is a show of the season, Swan Lake could be staged at any time of the year.
Interview by Florica Jalbă
Translated by Denisa Stanciu,
University of Bucharest, Faculty of Foreign Languages and Literatures, MTTLC, year I
Corrected by Silvia Petrescu