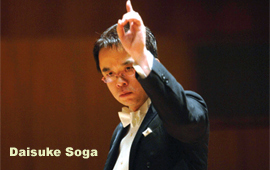 Happy Birthday to Ion Cheptea with 33 bass players
Saturday, 7 November 2009 , ora 9.46

A concert exclusively dedicated to bass is rare in the Romanian musical scenery. The last musical evening of the "International Bass Weeks" Festival was more than that, as it was dedicated to the 80th anniversary of one of the masters of this instrument: professor Ion Cheptea. The concert which took place on Saturday, November 7 2009, at the Romanian Athenaeum, reunited an orchestra of 33 bass players, the majority of the musicians having been formed in Ion Cheptea's class, now professors and MA students at internationally renowned music institutions.

From concert works to chamber music, the programme included transcripts, and also adaptations for bass orchestra belonging to Ion Cheptea's former student, Daisuke Soga. Among the pieces for bass and piano I enjoyed the "interiorized" lyrism of Haydn's Divertimento in D major perfomed by Razvan Popescu, the"sinuous" character of Paul Hindemith's Sonata, performed by Botond Kostyák and the contrasts between the romantic outbursts and the unexpected "restraining" of tension in Grieg's Sonata in A minor, performed by Vladimir Toma.

I had a pleasant surprise listening to the members of the "Universitaria" orchestra from the National University of Music, conducted by Daisuke Soga, the musicians who accompanied Catalin Rotaru and Petru Iuga: I was impressed by the refinement of the vibrato and the diversity of nuances in Haydn's Concert in C major performed by the first of the two, whereas the second bass player struck me with the expresiveness with which he rendered happiness but also melancholy by going through a temporal imaginary "path" in Ceaikovsky's Variations on a Rococo theme. The concert ended with Daisuke Soga's Contrabassissimo suite with the name Cheptea enciphered in it, but also with a new version of Ciocarlia from the Romanian Rhapsody No. 1 by George Enescu along with 33 bass players performing "Happy Birthday" - probably the most beautiful wish a bass player can make.
Alexandra Cebuc
Translated by Pop Olivia and Sinziana Mihalache
MA Students, MTTLC, Bucharest University