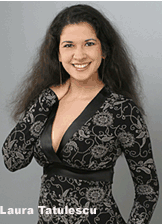 Romanians at Staasoper in Munchen
Saturday, 31 October 2009 , ora 10.26

Two event shows took palce at Staasoper in Munchen. The new staging of Don Giovanni by Mozart presented on October 31 is an extremely controversial production. As a matter of fact, the chronicles were very disadvantageous from the point of view of direction, and I must admit it has been some time since I've last heard an entire audience deny the performance so harshly at the end. There are those famous and frightening "boos" which nobody would ever want to hear. The direction belonged to Stephan Kimmig - a rather unknown name, but Kent Nagano was the conductor - a celebrity who disappointed this time, and who also received criticism harsh enough; the orchestra did not really sound great, and there were enough discrepancies.

However, the male voices were great, starting with Mariusz Kwiecien, whom our audience knows, at least from our live broadcasts from the Metropolitan, an exceptional Don Giovanni, from all points of view. As far as I could see, he had 14 or 15 stagings of this role, a tremendous experience behind; he has a great voice and is a perfect actor. Other extremely good voices, as well as performers were Alex Esposito - Leporello, Pavol Breslik - Don Ottavio, exceedingly applauded and loved here; and a moving voice - Phillip Ens - in the role of the Colonel. An interesting aspect is that at the end, neither the statue, nor the Colonel's character appear; the actor shows up dressed like a bishop, which is rather ... unexpected.

An extraordinarily pleasant surprise was Masetto's role in Levente Molnár's staging, brilliant from all viewpoints and what I have found out is that he is from Targu Mures, he is young, he has already performed Masetto at Covent Garden, where he has been invited again to approach Figaro's role. Consequently, here are the few things we know about our country fellows around the world. Regarding the female roles, I should remark Laura Tatulescu, wonderful in Zerlina's part, as far as her voice is concerned. I can say unreservedly she was the best of all who performed on stage. Of course, the direction imposed her some elements which are really unnatural for the character. On the whole, there were some splendid voices, as well as some others with slight problems, to perform on stage, and I enjoyed meeting two highly applauded Romanians.

On November 1, 2009, I watched Evgheni Oneghin, a production which has been conducted for several seasons by Dmitri Iurowski, a splendid conductor. I have listened to Marius Brenciu as Lenski, a tenor who, as we know, has been working his way up on the greatest stages of the world, performing a great role which somehow is emblematical for him, but extremely acclaimed at the end, proving the fact that he is very appreciated. A wonderful Oneghin - Michael Volle, the way a character should actually be. In addition, a Tatiana - Irina Mataeva, with no truly perfect voice, but who succeeded to perform an appropriate character.

The entire ensemble performed well, it was a successful show, but an extremely odd direction, too: male striptease, travesties, even some elements changed in the story thread that we know so well. But, above all, it was also a well-performed show, and, undoubtedly, I absolutely enjoyed that Marius Brenciu is one of those who are preferred by an extremely difficult audience, a rather cold one, if I may say so. I have never seen an audience to simply run out of the hall, after only a few minutes of applause, right after the end of the premiere.
Anca Florea
Translated by Catalina Proca and Sinziana Mihalache
MA Students, MTTLC, Bucharest University