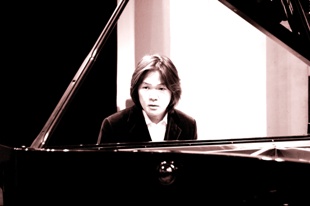 Romanian - Japanese Mixes
Tuesday, 16 June 2009 , ora 11.50

The recital hosted by the Military Centre in Brasov on Tuesday, June 16, 2009 celebrated fifty years of diplomatic relations between Romania and Japan. Cellist Takeichiro Hirai, accompanied by his son, Motoki Hirai, on the piano, chose a diverse repertoire, including Louis le Caix d'Hervelois, Ludwig van Beethoven, Robert Schumann, Pablo Casals and Karl J. Davidov. Moreover, the two artists also played their own compositions.

The recital took place in the presence of His Excellency Yoshinobu Higashi, Japanese Ambassador to Romania, who gave a speech before the performance.

The execution of the two musicians was correct, with an accurate rhythm and dynamic, though at times the violoncellist adopted a rather discordant tone. Schumann's Fantasies would have benefited from a bit more élan and imagination. However, the works composed by Takeichiro Hirai and Motoki Hirai were an example of the remarkable diversity specific to Japanese culture.

The quite numerous public witnessing the event was wrapped in the oriental enchantment and spent an agreeable evening.
Petra Gherasim
Translated by Andreea Banciu
MA Student, MTTLC, Bucharest University