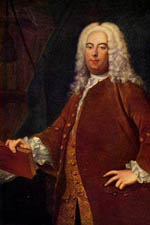 Music at the Brâncoveanu Palace in Mogosoaia
Sunday, 10 May 2009 , ora 12.01

When arriving at the Brâncoveanu Palace in Mogosoaia for the first time, a regular visitor would have stepped inside, on that May 10th afternoon, eager to discover the exhibitions ranging from pieces of furniture or cutlery from the medieval period, 18th century wooden icons, to oil canvases and photographs capturing the last years of Communism in Romania. He would have certainly been drawn by "whispers" of music; traveling up the narrow staircase, the visitor would have reached the room where flutist Ion Bogdan Stefanescu and pianist Horia Maxim were getting ready to begin their recital.

The Mogosoaia Palace is hosting for the first time, under the format of a season, chamber music concerts entitled "Music at the Brâncoveanu Palaces". The series was opened yesterday with the recital by Ion Bogdan Stefanescu and Horia Maxim. The programme included the first part of the integral of sonatas for flute and piano by George Friedrich Handel - in 2009 we commemorate 250 years from the composer's death- the second part of the integral being scheduled for June 21st.

According to Sebastian Craciun, the initiator of this project, the intention to propose this "cultural tourism" completes the desire to place the music from the beginning of the 18th century in a more appropriate location. During the era of the German composer the sonata genre had not reached its "classic" formula yet, comprising dancing and resembling the suite genre. Ion Bogdan Stefanescu and Horia Maxim brought back to life a less known type of music - royal, filled with melancholy, but with a "luminous" attitude, with imitative trills and polyphonies generating the impression of closeness and distance like in a game from other times.
Alexandra Cebuc
Translated by Bodîrca Roxana Gabriela and Mircea Filimon
MA Students, MTTLC, Bucharest University