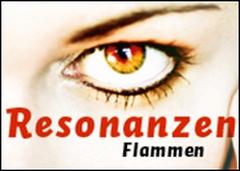 The Resonanzen Festival, Vienna
Sunday, 24 January 2010 , ora 12.09

On Sunday, 24th of January, Vienna's Resonanzen Festival of Early Music at the Konzerthaus ended. The festival started on the 16th of January and for many years it has managed to become one of the main attractions of the winter season in Vienna. Lovers of this type of music, as well as professionals are attracted by ingenuous programs and good-quality bands that come together for one week and bring to life a less-known repertory. This years' edition included artists such as Ton Koopman and Jordi Savall, musical ensembles among which La symphonie du Marais conducted by Hugo Reyne or the Capella della pietà de' Turchini ensemble conducted by Antonio Florio.

The theme of the programs, the linking element, was fire, flames. Thus, the 2010 Resonanzen Festival was all about radiance whether it was the Spanish fiery music or the passionate chivalric love stories, the fires in sieges and battles or the burning funeral pyres, Dante's purgatory or simple lightning bolts of baroque music.

I attended two concerts. One held by the French ensemble La symphonie du Marais under the baton of conductor Hugo Reyne, the other held by Italian ensemble Mala Punica conducted by Pedro Memelsdorff. Although they are very much different in style and in manner of composition, I did find a similarity between the French music of the Sun King and the Italian works from Petrarca's age. Of course, the similarity does not reveal itself in the music but in the presence of vocalists on stage.

I was surprised, just like all the other spectators, to see that some moods (known by specialists as feelings) are emphasized by performers through gesture, through discrete instrumental interventions, just as the humoristic effects and the imitations of nature sounds are emphasized. This subtle type of musical production frequently used in the past was lost, and forgotten throughout centuries, but it is now brought to life by modern ensembles specialized in medieval and baroque music, showing us that stateliness on stage can be obtained without force and aggressiveness.
Haiganus Preda-Schimek
Translated by Andra Stroe and Valentina Tache
MA Students, MTTLC, Bucharest University