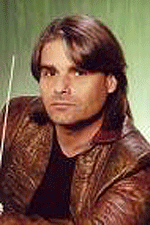 The Vienna Symphonic Orchestra – under the baton of Ion Marin
Friday, 19 February 2010 , ora 12.38

On Friday February 19th and on Saturday February 20th 2010, I attended two concerts conducted by Ion Marin at the 'Konzerthaus' in Vienna; both programmes featured Modest Mussorgsky's Pictures at an exhibition suite, under the 1922 orchestral version of Maurice Ravel.

That Friday evening went off under the reed of critical humour and burlesque, being a total different type of concert. The Pictures at an exhibition suite was not performed only by the orchestra and the conductor, but also by a puppeteer in some dialog with his own figurine that portrayed his old uncle. In the dialogue between the generations there were inserted, for the public's entertainment, allusions to the clichés and disquietudes of the present generation.

In performing Mussorgsky-Ravel's Pictures, Ion Marin invested a lot of polished effort and fancy gesticulation, creating a rich version prolific in effects, with conductor-related suggestions that have often brought to light the style of Sergiu Celibidache. The latter's charisma and ability to lead his orchestra stand as a model for nowadays' conductors, but a model that -I dare say- remains unparalleled.

Not even in Eric Satie's ballet suiteParades, which I listened to during the same progamme, the brilliant orchestration, the exuberant colours, the comic and surprising moments did not lack,; however, in relation to this, the score could have offered more than we saw that night in Ion Marin's interpretation.

The programme opened with Johannes Brahms' Violin Concerto, a score listened to with sincere religiousness by a particular type of the Viennese audience. That is what makes even greater the Saturday's night success of Armenian–born violinist Sergey Khachatryan , the youngest laureate of the 'Jean Sibelius' Contest in Helsinki and the winner of the 'Queen Elisabeth' Violin Contest in Brussels, 2005. At barely twenty-five years old, Sergey Khachatryan has collaborated with great orchestras and well-known figures from the musical field; nevertheless, what impressed the audience on Saturday was obviously not the prize list, but the seriousness and warmth with which he performed in harmony with Brahms' music.
Haiganuº Preda-Schimek
Translated by Neculai Cristina and Alina-Olimpia Miron
MA students, MTTLC, Bucharest University