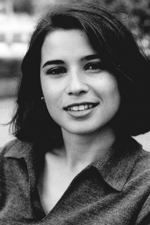 Pianist Mara Dobrescu at Aix-en-Provence Festival
Wednesday, 7 July 2010 , ora 14.21

Mara Dobrescu with the other members of the Face à face quartet, pianist Victoria Harmandjieva, percussionists Hélène Colombotti and Elisa Humanes perform, during July, the chamber opera The Return by Oscar Strasnoy - composer, pianist and conductor born in Buenos Aires and settled in Paris. Based on the homonym novel of Alberto Manguel - the one who signed the libretto, too - this new production, made in collaboration with the European Academy of Music - is a request of the Aix-en-Provence Festival and of the Musicatreize vocal and instrumental ensemble.

Mara Dobrescu: "We are very pleased to do this premiere, because it is a great work; there are six musicians on the stage: a trombone and a trumpet are added to the quartet that I belong to ("Face à face" - which has two percussion instruments and two pianos). In this manner, a stereophonic effect is created, because there is a percussion instrument, a piano and a wind instrument in every part of the stage. The premiere of the opera will be broadcasted live on the 9th of July by Radio Classique, and on the 12th of July the performance will be broadcasted on the Arte channel's web-site.
As usual, the organisers of the festival held auditions to choose the performer of this musical work. We, the Face à face group, having known Oscar Strasnoy for a while, had a collaboration project for a musical work and of course we were very delighted when Oscar called on us. The musicians and the singers are from all over the world: Portugal, Romania, Bulgaria, Argentina, Vietnam. We speak in all languages; it is a sort of Babylon here, which is very good, because the opera is written in French, Spanish and Latin."
Anca Ioana Andriescu
Translated by Alexandra Dumitru and Andreea Velicu
MA students, MTTLC, Bucharest University