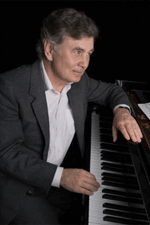 A Schumann Concert – Ravel at the George Enescu Philarmonic
Tuesday, 5 October 2010 , ora 9.23

On Thursday September 30th, 2010, the George Enescu Philharmonic season continued with a concert dedicated to the composers Robert Schumann and Maurice Ravel, under the baton of conductor Jin Wang.
The concert started with the Manfred overture, composed by Schumann after Byron's homonymous poem, an unitary work from the point of view of the musical ideas, characterized by powerful dramatic contrasts. This piece preceded the Concert for Piano and Orchestra in A minor by Schumann, often described as being one of the most Romantic and poetical concerts of the writings for piano. This description reflected Eugen Indjic's interpretation.
For the first time on the stage of the Romanian Athenaeum, the pianist born in Belgrade and a naturalized American reflected the idea of poetical music, that Schumann wanted to render second after virtuosity. Jin Wang mediated successfully the collaboration between the pianist and the orchestra, not only rhythmically, but also thematically and expressively. For the two encores, Eugen Indjic had prepared Chopin and Debussy's prelude Fireworks that reflected the pianist's mastery of the technique and light interpretation.
The second part of the concert was dedicated to Maurice Ravel's creation represented by his two very-well known creations: La Valse and the Boléro. The choreographic concept and the dense and varied orchestration from the point of view of the timber emphasized, not only the quality of the interpretation of the instrumental ensemble, but also the quality of soloist of the blower partition when we come to speak about the Boléro.
Jin Wang's way of conducting proved efficient at this concert, too, due to his creating of a carefully studied phrase and refined agogic and dynamic variations. The encore of the "George Enescu" Philarmonic that was also interpreted was the choice of the conductor who selected Sad Waltz by Jan Sibelius, a melancholic piece full of interior reflection.
Andreea Chiselev
Translated by Elena Daniela Radu and Andreea Velicu
MA students, MTTLC, Bucharest University