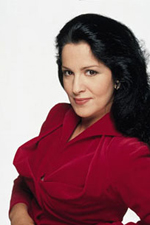 Angela Gheorghiu - on the cover of Classica magazine
Tuesday, 8 February 2011 , ora 14.35

In February 2011 Classica magazine, the most read musical magazine in France, chose Angela Gheorghiu for its cover. Eight pages of photos, articles and interviews brought the Romanian soprano closer to the French audience. She hasn't sung in Paris for a long time, although The Bastille Opera House has invited her to perform in Francesca da Rimini this month, with Roberto Alagna.
The singer, as she admitted in an interview, but the singer... no longer wants to perform with the French tenor. The honesty she expressed on this subject, among others, was very appreciated. Firstly, because Angela Gheorghiu spoke of Romania, of the support she received from her former teacher Mia Barbu, whose advice was enough for Angela not to need another coach. She spoke about the fact she never wanted to leave her country and about the beneficial discipline of her student life at the Bucharest Music Conservatory.
Classica magazine wrote about her latest triumph: playing Adriana Lecouvreur in November 2010 at The Covent Garden - the only institution where Angela auditioned - in elating terms about the finesse and profoundness she gave the character and her scenic adaptability.
Today, the one that has learnt to live with herself, who never ran away from her destiny, will never cancel any concerts at the last moment. And even if it happens not to remember in which country she is, she always knows what role she has to perform.
Alexandra Diaconu
Translated by Monica Cristina Țone and Andreea Velicu
MA students, MTTLC, Bucharest University