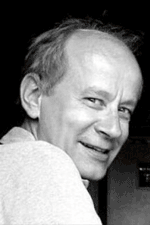 French Music at the Romanian Athenaeum
Friday, 1 April 2011 , ora 11.34

The Thursday, March 31st, 2011 concert, performed by the Bucharest Philharmonic Orchestra, opened with a first Romanian audition: French composer Guillaume Connesson's "Cosmic Trilogy" - Aleph. It seemed like an alert, in suspense, tense and rapid music, like some conversation partners taking over each other; rather characteristic to the sharp tongued French people. Aleph is also a colourful work due to the presence of some skilful blowing instruments players and of multiple virtuosity percussions.
Mihaela Martin - malleability and Spanish temperament
It then followed violinist Mihaela Martin in the wonderful Spanish Symphony by Edouard Lalo, with a very malleable violin performing an exact music, as romantic regarding feelings, as dramatic regarding emotional load, sometimes recalling of the filigree sonorities from Massenet's Werther or of Paganini during the technical parts. The second waltzed part, apparently more relaxed because of the association to this light gender, was in fact almost as difficult as the rest for the soloist instrument. Starting from the third part, the Hispanic character of Lalo's Symphony for violin and orchestra began to be felt - Spanish in temperament, rhythm and melodies. The only slow part was the fourth one, which started with funeral tones, but the emotional effort of the soloist was still great. The last part, the most famous, brought the ostinato formula similar to an engine that keeps the music going. Mihaela Martin has always performed with passion and dedication the Spanish Symphony by Edouard Lalo - what is called a "resistance pillar" for any musician - after which she chose to say goodbye by performing some polyphonic and round Bach.
A different kind of ballet music
The last play of the program was composed of scenes from the ballet music: The Tragedy of Salomeby Florent Schmitt. This genre has something instantly recognizable; the ability to describe actions and concrete, epic, historical states, marked in a libretto, quite different from the romantic music's expressiveness in general, so easy to put into suggestive structures. The Tragedy of Salomeby Florent Schmitt is dramatic, tense, in a minor tonality most of the time, with many moments of climax, ending in an atmosphere as anxious as it was exhausting.
Conductor's experience and implication
This French program was brought by the conductor and musicologist Alain Pâris, an orchestra leader with a fibrous gesture, restless, extremely suited for the music he has conducted with experienced and visible involvement.
Maria Monica Bojin
Translated by Oana Marina Siliște and Laura Bosnea
MTTLC, Bucharest University