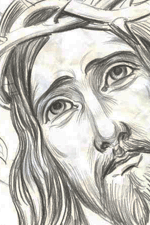 Beauty, theology and competence – guests from Constanta in concert at Bucharest
Thursday, 28 April 2011 , ora 14.08


As I was listening on Sunday, April 10th, 2011, to the members of the male choirs "Armonia (The Harmony)" and "Cuvânt Bun (Right Word)" of the Archiepiscopate of Tomis, I was telling myself that the students of the Faculty of Orthodox Theology in Constanța can look confidently at their colleagues from other cities. Their voices are very good, refined, trained, with a very clear intonation. They are very dedicated singers, I'm sure, also because of the fact that for them, the word has a theological significance; they know what they are saying, they understand deeply the meaning of the text and they pass it forward with a high persuasion and also with a great beauty.

Performance in premiere

I've heard the members of the "Armonia" and "Cuvânt bun" choirs accompanied by a group of instrumentalists from The Opera and Ballet Theatre (Teatrul de Opera si Balet) "Oleg Danovschi" from Constanța in a performance in premiere in its own form presented yesterday at the auditorium of the Ministry of Administration and Interns: a musical fresco "În vremea aceea… ("Once upon a time…") by priest Ion Popescu Runcu in teacher Horațiu Alexandrescu's arrangement for the soloists, choir and orchestra. The performance was written regarding the texts of the evening services during the passion week from the Maundy Thursday and the Good Friday, in a classical harmony and with an extremely successful quasi-folkloric moment - here, Virgin Mary is wailing her Son in a kind of a mourning song, from which I remember two extremely beautiful and appropriate lyrics: "today, the Gentle Mild was caught by the wicked wolf". Virgin Mary's voice was that of an excellent mezzo-soprano with an authentic and seldom met voice from the Theatre of Constanța, Lucia Mihalache Stoica.

The Joy found through music

If I have ever appreciated a professional singer, I had the same huge admiration for the soloist group that impersonated the protagonists of the moment when Jesus Christ was caught and crucified: Claudiu Banu, Adrian Clinciu, Corneliu Chivu, Doru Pantazi, Ionuț Boancheș, Mihai Urzicana, Alexandru Chiriac, Sandu Lucian and Marcel Marin. They were theology students and archdeacons with the same psaltic voices, I mean in the athmosphere of the Church and the lyrical scene. An unexpectedly combination which has created a joyful athmosphere for everyone who was present, Father's Popescu Runcu performance "În vremea aceea...(Once upon a time...)", competently directed by Father Iulian Dumitru, received huge and heartily applauses.
Maria Monica Bojin
Translated by Deniss-Meda Bucura and Elena Daniela Radu
MTTLC students, Bucharest University