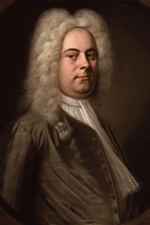 Alcina by Georg Friedrich Handel, widely applauded
Wednesday, 6 April 2011 , ora 12.06

On the 5h of April, 2011 - during the first evening of the ´Keys´ Festival that has this year reached its third edition organised by the National Music University of Bucharest - I had the opportunity to enjoy the show Alcina by Georg Friedrich Handel - a Baroque masterpiece rarely performed on the stages of our country, which the acoustics of the institution's Opera Studio has undoubtedly highlighted. Stage director Anda Tăbăcaru-Hogea's montaje brought before the public a myriad of voices already representative of the younger generation, which was accompanied by the Barockeri Conservatory Orchestra in Bucharest, under the baton of the British conductor Adrian Butterfield.

Classical and modern - a challenge for the artists
Starting from the costumes - designed by Anca Albani, who started from 18th century specific clothing items integrated into a modernist conception - and suggestive video projections, the story of the sorceress Alcina - inspired from the epic poem Orlando furioso by Ludovico Ariosto - was definitely a challenge for the performing artists. Soprano Rodica Vică had a compelling interpretation of the leading role, who presented the fear from Alcina's voice through a series of intentionally guttural modulations.. Veronica Anuşca presented a ´Morgana´ full of temperament, with extreme easiness in movement in the acute register. Mezzo-soprano Adina Băjenică Secobeanu - with a lyrical sensitivity in depicting ´Bradamante´ and Emanuela Pascu - the one who performed as a travestite, the male leading role, ´Ruggiero´ managed to successfully face the challenges of the suggestive outfits and video projections.

Naturalness, gentleness, balance...
I must mention here the contribution of soprano Ana Cebotari - who impressed with the naturalness with which she performed the extremely difficult technical passages from character ´Oberto's´ score, giving her candor and tenderness and also the two male voices which have brought vocal balance to the show: tenor Nicolae Simonov and bass Iustinian Zetea - who gave life to ´Oronte´, Alcina's keeper and to the wiseman ´Melisso´.
For those who have not made it to the last night show, I have good news: Alcina will be performed again, on the stage of the National Opera of Bucharest, on May 7th.
Alexandra Cebuc
Translated by Oana Marina Silişte and Laura Bosnea
MTTLC, Bucharest University