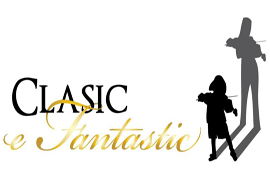 'Classical is Magical - How to Understand Music' is starting over
Thursday, 20 October 2011 , ora 10.22

The 'George Enescu' Philharmonic is moving forward with its music education campaign that was initiated last year with the
Classical is Magical
project and announces the opening of the 2011-2012 season on Sunday, November 6
th
, at 11:00 AM, with the
Classical is Magical - How to Understand Music
concert.
Set to take part in the event is the 'Petru Ghenghea' Engineer Orchestra, conducted by Andrei Iliescu.
The programme is to take place as follows: Britten - The Simple Symphony (frag.), Telemann - Don Quixote Suite (frag.) - with the participation of actor Marius Manole; Mozart - Piano Concerto No. 21 for Piano and Orchestra (P.III) - soloist: Maria Haiduc; Haydn - Sinfonia Concertante for Violin, Cello, Oboe and Bassoon (P.I) - soloists: Ileana Ionesti, Teodor Chircu, Lucia Petroianu, Orban Godry; Leopold Mozart - Toy Symphony. Commentator: Cristina Sarbu.
Tickets are available for sale at the Romanian Athenaeum box-office ten days before the event. Set price: 10 lei/adult; 5 lei/student. Free entry is allowed for children under 7. Bookings are available for groups of over 25 persons.
Box-office phone number: 021-315 6875.

Details about the project
Classical is Magical is a project that was initiated by the 'George Enescu' Philharmonic and Clock Advertising in November 2010. Within the 2011-2012 current season, the project is being continued solely by the 'George Enescu' Philharmonic. Classical is Magical is the amplest step taken into classical music education, dedicated to children and teenagers, in which both professional and amateur musicians are involved. Joining them on the stage are the future musicians, today's students of the National University of Music in Bucharest.
The project Classical is Magical is a premiere in Romania. The great cultural music institutions of the world have been unrolling for years similar educational programmes in cities such as Vienna, Paris, Munich, Hamburg, London, Prague, Budapest, New York. The objective of the second season of this project (2011-2012) is to yet again bring back over ten thousand children and teenagers to be present in the Great Hall of the Romanian Athenaeum, thus facilitating their access to classical music education.
We are joined in this project by: the National University of Music in Bucharest, the Ministry of Culture and National Patrimony, the Ministry of Education, Mark Twain International School, Humanitas Publishing House. Media partners: Liternet, Sapte Seri.

Translated by Alina Popa and Elena Daniela Radu
MTTLC, Bucharest University