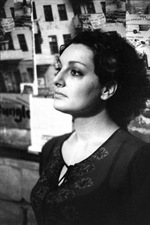 The Tuesday Evening Music Season
Wednesday, 19 October 2011 , ora 11.03

The series of concerts within the
Tuesday Evening Music Season
presented by the 'George Enescu' Philharmonic has come back to the audience's attention through a piano recital, performed by pianist
Madalina Pasol.
The series of chamber concerts, now in its third season, is becoming more and more known to music lovers.
The October 11th recital is part of the manifestations dedicated to Franz Liszt Year. The programme presented by Romanian pianist Madalina Pasol started with the legendary Piano Sonata in B Minor, followed by Valse Oubliée and Faust Waltz, a paraphrase concert of the Charles Gounod's opera Faust.
Here is what Madalina Pasol had to say after the recital:
'The initiative of this recital started about one and a half years ago, when I came back to Romania for my Doctoral admission. That was when I met Mrs. Sarbu, the organizer of the Tuesday Evening Musical Season and we agreed thatI should open this year's Liszt season. Liszt's Sonata has long been accompanying me throughout my career and I have had the opportunity to perform it at various recitals, on radio and television shows and, of course, at some of the contests I have participated in.'
We learn from the following statement what impression the recital has left on pianist Toma Popovici, also present at the event:
'I have waited for the performance to end, in order to have a complete opinion about it. I have listened to two completely different facets of Liszt. I will start with the second one, the one from the second part of the recital - a spectacular Liszt, ravishing, fashionable, an absolutely glowing Liszt; and in the first part - a complex Liszt, preoccupied by existential problems, a complicated Liszt. This was very well reflected in the pianist's vision, in her attitude of these two totally different styles of Liszt.'
Pianist Madalina Pasol has been a German resident for a few years and she often comes back to Romania, where she is an Associate Member of the National University of Music in Bucharest.
Janina Bădici
Translated by Elena Enache and Alina Popa
MTTLC, Bucharest University