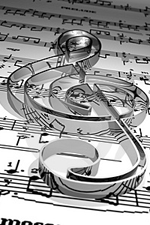 Drivetime - October 7th, 2011
Monday, 17 October 2011 , ora 10.15

The Echo Klassik Awards Festivity
On October the 2nd, 2011, Berlin's 'Konzerthaus' hosted the Echo Klassik Awards, an event that is placed among the highest European distinctions of the moment. The gala festivity of awards granted annually by the Federal Association of Music Industry in Germany hosted a significant gathering of music personalities. The jury, consisting of eleven members, proceeded in selecting fifty-eight winners in twenty-one categories. Thus, among the most important discography successes of 2010 were the ones signed by conductors Zubin Mehta - receiver of the 'Career Achievement' Award, Andris Nelsons - named 'Conductor of the Year', Charles Mackerras - 'Best Symphonic Record' Award, Murray Perahia - 'Pianist of the Year' Award, soprano Cecilia Bartoli - 'Best DVD Record of an Opera Event' Award and the members of the 'Hesperion XXI' ensemble - 'Best Ensemble of 2010' Award. Awards in the debut category have been received, among others, by tenor Vittorio Grigolo - who had partnered on stage along with Angela Gheorghiu in this season's 'Covent Garden' performance of Faust by Gounod - and pianist Yuja Wang - awarded for the album 'Transformation', a last year's release - which will be made available to Radio Romania Music listeners in a November airing of the 'Music Box'. And precisely because this year we render a one century homage since the passing of composer Gustav Mahler, it could not have been left unnoticed the compact disc in which Thomas Hampson brings to life the fourteen lieds of the Youth's Magic Horn collection created by the Austrian musician - for which the American baritone has been named 'Performer of the Year'.

Thomas Hampson - Gustav Mahler
Having been released under the license of the 'Deutsche Grammophon' record label on January 3rd, the album dedicated to the lied collection for voice and orchestra of Youth's Magic Horn by Gustav Mahler is a United States of America's 'Hampsong' Foundation project, whose art director is no other than baritone Thomas Hampson. The recording of the fourteen musical pieces has been orchestrated by the musician named 'Performer of the Year' within the Berlin's 'Echo Klassik' Awards Festivity - along with the Vienna's Virtuoso Chamber Orchestra. The series of recordings took place at the 'Franz Liszt' Centre in Raiding - town in which the Hungarian composer had been born two hundred years ago. The entire album will be made available for listening on October 24th airing of the Radio Romania Musical's 'Music Box', scheduled to start at 8:00 PM.

New Discography
The album dedicated to the 80th anniversary of composer Sofia Gubaidulina - one of the most notable names of contemporary music - is placed among the discography events of this fall. Having been released on September 26th under the license of 'NAXOS' record label, the compact disc gathers two titles of the Russian musician's creation: Fachwerk - a world premiere recording and Silenzio. Talking about the composers who had inspired her in creating her own musical way of expression, Sofia Gubaidulina had said that 'Dmitri Sostakovici and Anton Webern had had the greatest influence. Even though my music is not confessing to them, the two composers had taught me the most important lessons of all: to be myself.'

List of controversy
The international music press hasn't missed much of 'Unusual Ideas' lately either: at the beginning of June, London's 'BBC Music Magazine' - one of the most relevant publications dedicated to classical music - has called upon ten journalists - of periodicals such as The Times, The Observer, The Daily Telegraph and The Independent - and asked them to put together a list of the most boring pieces of classical music. The resulted list featured Brahms's German Requiem, Dido and Aeneas by Purcell, Rossini's Cinderella, Britten's Midsummer Night's Dream, Tristan and Isolda by Wagner, Madame Butterfly by Puccini, the Carmina Burana cantata by Orff, Bruckner's Symphony No. 7 and Mahler's Symphony No. 8. Oliver Condy, editor in chief of 'BBC Music Magazine' has said about this initiative: 'It is indeed an idea of controversy, but it is worthy enough to be approached and debated, since even critics sometimes find themselves falling asleep in concert rooms. Therefore, if you happen to find yourselves yawning during a Bruckner Symphony, don't be too hard on yourselves.'
Following the British editor in chief's words, we have looked into finding some of the most plausible causes of such sleepiness that may be every now and then noticeable in concert rooms. The complexity - of the musical language, of the architecture and of the message of classical music - could be one of the reasons; I do hope that such state has more to do with tiredness than… well, boredom. In his essay volume Everything is Connected: the Power of Music, released in 2008, Daniel Barenboim states: 'I firmly believe that it is impossible to speak about music. There have been many definitions of music which have, in fact, merely described a subjective reaction to it. The only really precise and objective definition for me is by Ferruccio Busoni, the great Italian pianist and composer, who said that music is sonorous air. It says everything and nothing at the same time.'
Alexandra Cebuc
Translated by Alina Popa
MTTLC, Bucharest University