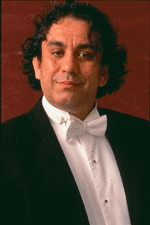 Beauty, inventiveness and the complexity of French music at the Romanian Athenaeum
Friday, 28 January 2011 , ora 10.56

There were many people on Thursday, January 27th 2011, at the Athenaeum, for the French programme chosen by conductor Nicolae Moldoveanu and Japanese pianist Naoko Anzai, a programme whose symphonic moments are quite rarely presented in Romania.
The overture of the opera Béatrice et Bénédict by Hector Berlioz showed a composer with no indication of dramatic genre and tragedy in the Fantastic Symphony or The damnation of Faust: a victorious, classical music, although it seems it was made from more disparate sections - a very suggestive puzzle for actions and situations from the opera as such that would have followed normally. Nicolae Moldoveanu was a conductor with a good gesticulation although slightly stacatto, perhaps it is still adequate for his type of music structure, energic and devoted.
Concerto for piano and orchestra in G minor no. 2 by Camille Saint-Saens is, here and there, a dialogue between the soloist instrument and ensemble: sentences started by one and continued by another in a play where Saint-Saens really makes the piano work. All the three parties are in a rapid tempo, music is of an extreme inventiveness, although sometimes the piano has, paradoxically, a limited melodic role. In this Concerto no. 2, Saint-Saens' genius strike is that from such a piano put in dialogue or simultaneity with an orchestra builds a music - I shall use a template-formula, but very adequate - complete and complex. Pianist Naoko Anzai did not have too much glow, although enough virtuosity - left me under the very odd impression, that she studied better only the third part of the concerto.
At the end of yesterday's evening at the Romanian Athenaeum - ballet music La Péri by Paul Dukas, with an orchestra that included eleven brass winds and five percussionists. A descriptive music, but not simply illustrative, talking about meeting one of the three magi and Péri, the magical winged creature. Very beautiful, stravinskyan here and there, in sonorous barbaric roughness, ballet music La Péri by Dukas is in an ongoing flow; because it is made of segments corresponding to story pieces, this flow is not due to a continuous sonorous fluence limited only by a beginning and an end in time, but to the way Dukas connects the segments between them through some sounds thin as fascies but which, like it, are the ones keeping music structure together.
Maria Monica Bojin
Translated by Zenovia Popa and Andreea Velicu
MA Students, MTTLC, Bucharest University