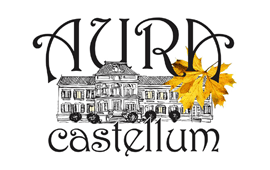 'Aura Castellum' - the Last Days
Monday, 22 October 2012 , ora 10.20

During the second edition of the "Aura Castellum" Festival which took place during 19
th
- 20
th
October, 2012, Arcus Cultural Center opened its gates for the public, offering a series of attractive shows.
Ecaterina Stan gave us more details on this event:
"Szentkereszty Castle has an aura. It has its charm and knows how to give away joy. Inside the castle we can find the office of the Cultural Center belonging to the Ministry of Culture and Cultural Heritage. Its director since 2009, Kopacz Attila, also has an aura, by the help of which he knows how to share to those in love with music his explorations in this field.
The second edition of Aura Castellum Festival was made for all these people, but also for us.
I am the first one to share what we had there: I drove the Jeep in the park, the children rode ponies. There was kurtos kalacs, some Dutch was making cocktails, we had food made in big iron pots and of course, a lot of music.
On Friday, Szász Magor, student at the National University of Music Bucharest in the class of Stefan Tomas, together with pianist Viorica Boerescu proved he can handle the double bass in any way he wants to. The following day music again accompanied the aforementioned activities, but the castle's charm was enriched with the recitals of Alexandru Țala, Iulian Ochescu and Mădălina Pașol, pianists brought together regardless the age, only thanks to the instrument they are made for. Then followed pianist Bianca Laszlo from Sfantu Gheorghe, soprano Valentina Munteanu together with Ambrus Sandor, pianist Dora Munkacsi and finally, soprano Borsos Edit and pianist Ioana Maxim from the National Opera Bucharest, both very charismatic, the perfect image for ending this second edition with a delicate touch. "

Translated by Angelica Tapoca
MTTLC, Bucharest University